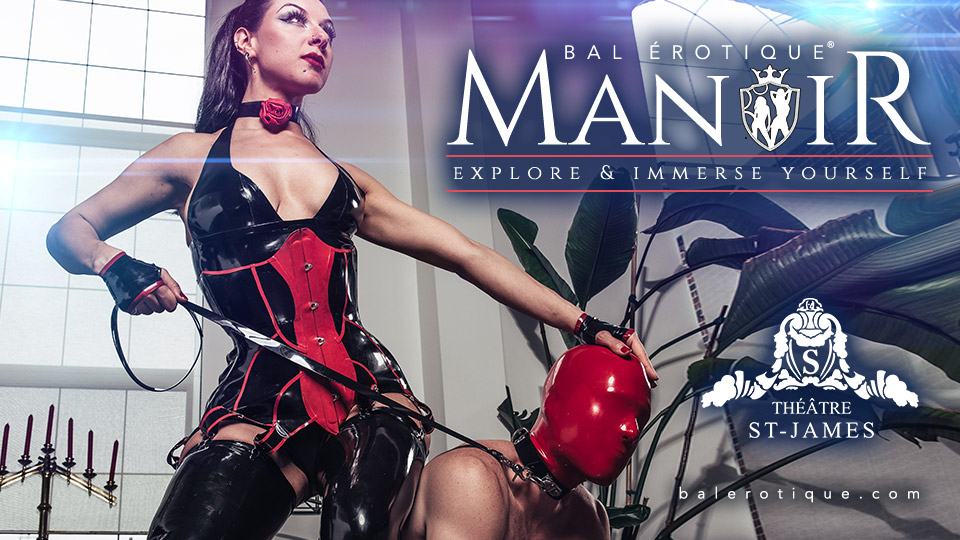 Bal Érotique XII | Discover the special CHARACTERS INSIDE MANOIR!
Monde Osé's ANNOUNCEMENT 
PRESENTING MAIN LINEUP OF CHARACTERS 
INSIDE Bal Érotique XII MANOIR


On Saturday, August 26th, 2017, at the luxurious St-James Theatre in Old Montreal. Get set to be introduced to many extraordinary characters who will please, tease, and entertain you during your visit inside The Erotic House of Monde Osé.
"Word is, guests who dare to interact and play with the characters as they move through the lavish rooms and chambers of the Manoir get their cards stamped…

Those who fill their cards with stamps gain special access to secret rooms and/or unlock special experiences…"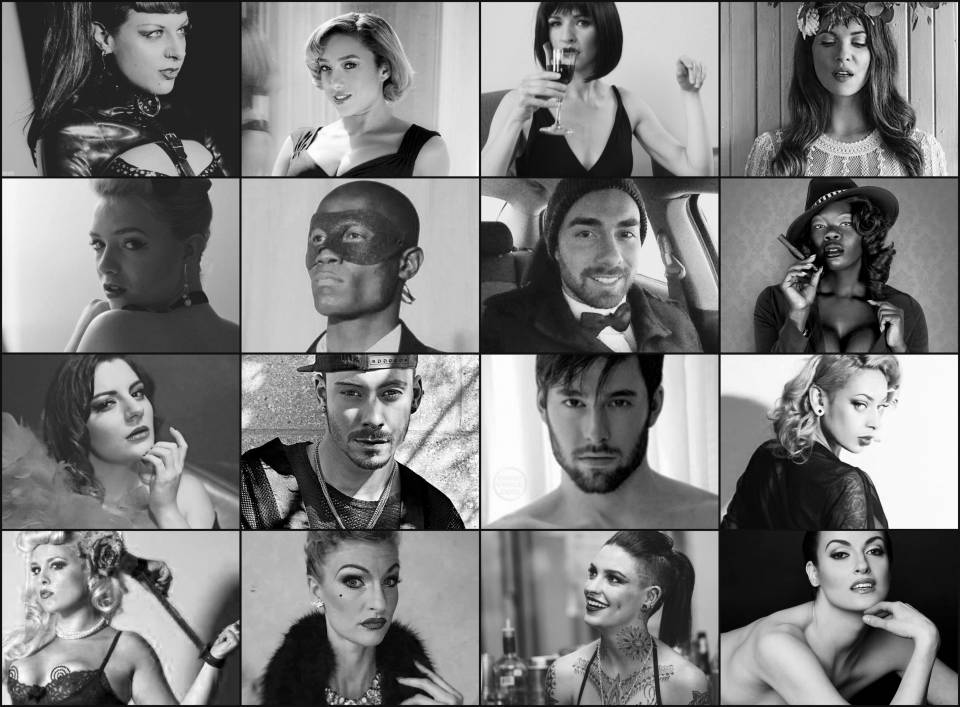 Ladies & Gentlemen, PRESENTING THE MAIN CHARACTERS OF OUR MANSION at this year's Bal Érotique XII – Manoir!
The Lady of the Manoir
– The Lady of the Manoir opens the mysterious doors of her private residence for one night only. You'll be damned if you don't have your tickets yet!
"Rooms normally kept for my private pleasures will be unlocked where the players in my personal fantasies share their talents. If guests behave, I shall invite them to see what happens in the bedrooms after sundown…"
Madame Minxie
– Madame Minxie, the Lady's dearest friend, and insatiably lusty widow, has long resided inside the Manoir.
The "life of the party", beware. She pulses with anticipation for this special night to seek out a suitable lover or two upon the arrival of the guests…
Franz Frisky 
– As the theatrical head butler of the Manoir, Franz takes great pride in ensuring that the guest experiences are unrivaled.
He holds the keys to every room and secret chamber of the house; look for him and his flirtatious staff of maids and valets throughout the night as they will be watching over you to stamp your card if you behave; naughty or nice…
Nina Feather 
– Miss Nina Feather is the legendary head housemaid of the Manoir. Her playfulness and mischievous spirit make her a favorite among the Lady's household guests. 
Aside from cleaning-up the mansion, you'll be surprised to find out what she can dirty for you…

The Valet
INSIDE
THE SWEET & SAVORY MEZZANINE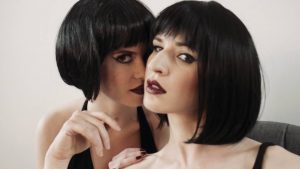 Les Jumelles 
– Dare to discover the many pleasures of a decadent dinner party at The Manoir with Les Jumelles.
These two extraordinary hostesses know how to work an appetite and satisfy all senses while leaving you craving for more… 
Lover Boy Nigel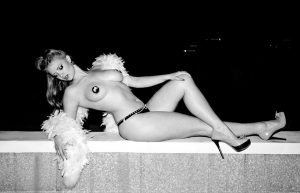 Coeur de Lyon
– Coeur de Lyon presents The Erotic Cabaret, a contemporary exhibit and sensual sideshow of  avant-garde entertainment. Through dance, stripping, and poetry, her performing artists here evoke what excites them, without fear or embarrassment; they entertain with a shameless suspicion of impertinence!
She is sulfurous, all curves and lusty. A true lioness with a big heart that will make you roar with desire…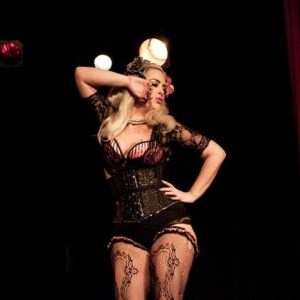 Dee Dee Starr
– Dee is a vivacious dancing queen and a favorite socialite among the Manoir guests.
Her and her friends can always be found in the Grand Ballroom, in a sparkling fury of gyrating hips, shimmying shoulders, and undulating bodies like you've never seen…
DJ RCVGRL 
– RcvrGrl is a Montreal-based DJ with impeccable taste in music and style of a connoisseur.  
Thus armed with addictive basslines, compelling vocals, and irresistible melodies; she moves us to lose our minds and find ourselves, and each other, in the music – "the ultimate unifying force."
Mistress Mahogany
– Dare to enter the private chambers of the Manoir where you can live your most forbidden fantasies to the fullest.
Mistress Mahogany, a powerful mistress and sensual vaudou queen that rules fiercely, will submit the most adventurous guests of the Manoir. You've been warned…

Mistress MiMi
– Mistress MiMi, a legendary seductress, and object of desire; will ignite your passions and explore the dark side of your sensuality.
If you play your cards right, you're in for an extra treat! 
The Trixie Sisters  
– The Trixie Sisters know every secret passage in the Manoir, and their numerous disguises are all part of a game they like to play with the guests.
They may try to entice to follow them into some darker corners of the house…
WARNING! THERE ARE 
LESS THAN 200 TICKETS LEFT 
RESERVE YOURS NOW!



PS. PREMIUM TABLE SERVICE NOW AVAILABLE at only $480! Including either two 40oz bottles of regular alcohol or two 26oz bottles of premium alcohol, AND VIP table service for eight. (LIMITED quantities – first come, first served)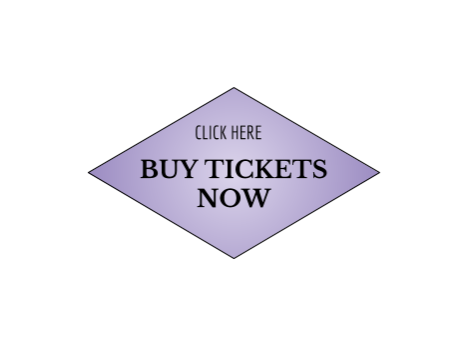 Extra! NEW POINTS OF SALE
Swing by any of these store locations in and around Montreal to pick up your Tickets and save on online fees.

PLUS! 
Sexy & Cie is offering our community free loyalty cards to anyone who has purchased a Bal Érotique XII ticket! 
This loyalty card entitles you to a 10% cash back on all your purchases —available on your next visit— and is valid for 1 year from the activation date. 
Note: you must present yourself at one of the store locations below with your Bal Érotique XII ticket or a proof of purchase online to receive the loyalty card.
More Information on Bal Érotique 
Monde Osé's Bal Érotique® is Canada's most sophisticated and provocative lingerie party designed to celebrate eros and freedom of expression. Offering the best Montreal has to offer in music, live performances, art, and audience participation delivering a truly unique multi-sensorial experience.
More to read on the blog
Bal Érotique XII | THE NOTORIOUS ROOMS REVEALED
Bal Érotique XII | DRESS CODE & STYLE INSPO
Bal Érotique XII | "MANOIR" CONCEPT EXPLAINED
Bal Érotique XII  | 2017 EVENT THEME ANNOUNCEMENT
Please confirm your presence on Facebook and share with your lovers.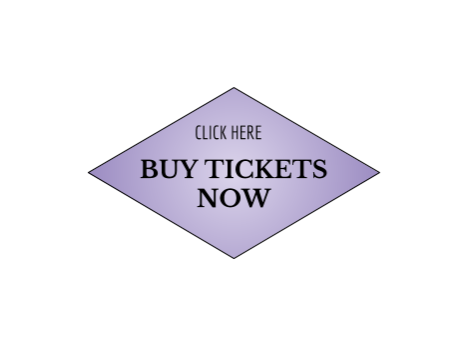 COMING UP NEXT WEEK! A SEXY GIVEAWAY, JUST FOR YOU! 
MONDE OSÉ, XXX