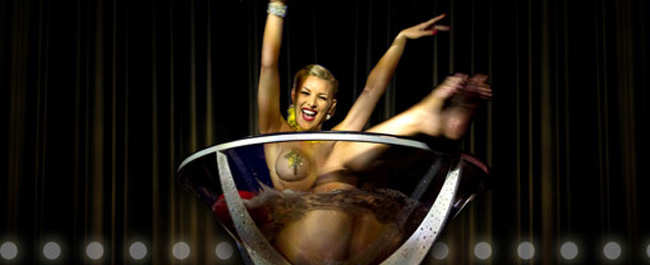 Sunday, September 20, 2009 – Burlesque Superstars @ Club Opera
Sunday, September 20th, 2009
You are invited to take part in the Montreal International Burlesque Festival AFTERPARTY at Club Opera.
Four of the top Burlesque performers in the World will be on hand and performing for the guests of Club Opera.
Three of the four performers are present and former Miss Exotic World Champions, which is the measure for the top Burlesque acts in the world.
(Ms Exotic World takes place in Las Vegas every summer).
Kalani Kokonuts
Miss Exotic World 2009 – The Reigning Burlesque Champion
Michelle L'Amour
Miss Exotic World 2005
Miss Dirty Martini
Miss Exotic World 2004
Scarlett James
Monde Ose's own, International Burlesque showgirl and rising star.
This event is NOT a Monde Osé Party, but a Monde Osé Entertainment feature presentation.
For guestlist, email us at info@mondeose.com. Guestlist ends at midnight.
Tickets: $20