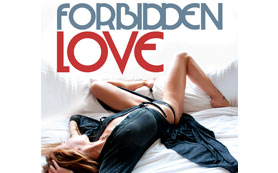 Forbidden Love 3rd edition & IMAGINE Special Offers
Hello Lovers
Are you ready for a month of spreading PEACE, LOVE and SENSUALITY?
This Saturday August 6th, we celebrate the last FORBIDDEN LOVE before IMAGINE 2011 on August 27.
Click here for all the information regarding Forbidden Love – SENSES EDITION.
A night of stimulation, and music by international DJ/Producer TONE DEPTH
Also, we would like to remind you to purchase your Monde Osé Ball ticket as soon as possible.
This will be Monde Osé`s largest and most elaborate production to date.
IMAGINE 2011 Ticket Information
In addition, your Monde Osé Ball ticket offers you plenty of special promotions with various retailers.
Visit here to see all the exciting benefits you receive by purchasing your Monde Osé Ball ticket.
Finally, for those of you looking for inspiration for your IMAGINE outfit, visit the dress code page on our website for ideas, video and pictures!
http://www.mondeoseball.com/dress-code/
Don`t forget that the Monde Osé ball is your chance to express yourself through clothing and dance. LIVE FREE….LIVE HAPPY!!!
With lots of love and sensuality,
The Monde Osé Crew