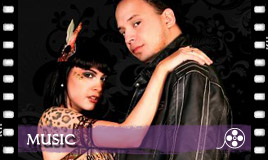 Three Native Love mixes inspired by my summer in Montreal
Ladies and Gentlemen, I introduce to you these 3 new mixes of mine based on my travels to Montreal this summer.
I had a brilliant time and wanted to share with you some of my favorite producers and their tracks that helped bring the inspiration, passion and success of the parties I was fortunate enough to play at such as Le Bal Erotique IV and Love Sundays.
Each mix has their own story ranging from the deep, dirty and sexy sounds of the Monde Osé parties to the stories of Love, Happiness and Passion for Love Sundays.
Click here to listen or download the tracks http://soundcloud.com/lukenative
I can't forget the shout outs and have to show love to Frank and the whole Monde Osé crew, Steve Bishop from Nexcite and Angel Moraes for helping to rekindle the fire once again in the Montreal House scene…Love is Love! And these parties keep reminding me why I love to play in Montreal so much! 🙂
Peace…