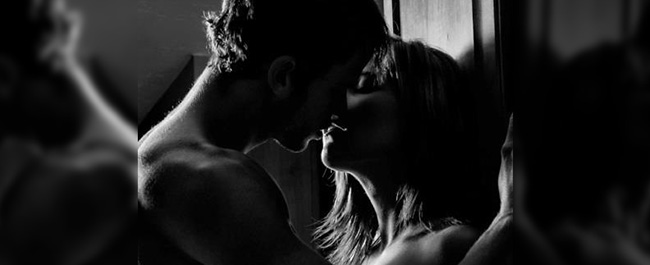 February 7-9, 2014 – Tantra 4 Awakening – Level 1 – Weekend Workshop
From February 7-9,  Monde Osé will be offeringa Level 1 Tantra workshop entitled TANTRA 4 AWAKENING.
For those of you who are unfamiliar with Tantra, here is a broad explanation:
Tantra teaches that sexual energy is our life-force energy and shows us how to access this life-force energy. We learn how to connect to it through the area at the base of our spines and channel it through the seven primary energy centers in our body which are called "Chakras." In Tantra, we explore the Chakras and learn how to access the wisdom they contain. As we expand our knowledge and connection to our chakras we are more secure, able to live with purpose and with an open-heart, and access inner guidance. In terms of our sexuality, Tantric practices help us open up and experience more ecstasy in our bodies. We learn how to contain our sexual energy rather than expelling it. We learn how we can be relaxed in high states of arousal and expand beyond what we previously thought was possible. These tools move us beyond mere sexual pleasure into the realm of spiritual awakening. We discover how to transform sexual energy into spiritual ecstasy.
LEVEL 1:  Awakening the Ecstatic Body – Opening the Path to Bliss
Open Your inner Flute
Explore and Attune Your Chakras
Expand Your Ability to Tap into Bliss
Learn to Communicate Your Desires Effectively
Experience a Heart-Opening Tantric Puja
Experience the "Oui, Non, Encore" Bonding Ritual.
By the end of the weekend you will feel an expanded flow of energy, awareness, and ecstasy throughout your being. You will leave this weekend with tools to create a more joyful, pleasure-filled, awakened life. This weekend is open to individuals and couples. There is no nudity or sexual activity in this class.
Friday night: 19:00 – 22:00
Saturday: 9:30 – 21:30
Sunday: 10:00 – 18:00
Location: 460 Ste Catherine West, Suite 708
Space will be limited to 30 people maximum.
RESERVE YOUR SPACE ASAP.
First 20 people:
250$ per person + taxes and service
400$ per couple + taxes and service
Last 10 people:
300$ per person + taxes and service
$500 per couple + taxes and service
Facilitated by Crystal Dawn Morris, a Certified SkyDancing Tantra Teacher from Sedona Arizona.. Crystal is known for her ability to create a sacred space where magic unfolds.  Her workshops and private coaching sessions give people practical tools for ecstatic living.