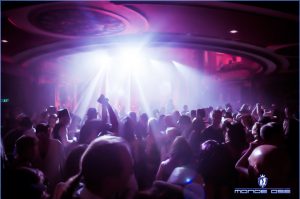 THE EXPERIENCE
Monde Osé creates a world unlike any other you would experience in your average nightclub. The vibe is flirtatious and friendly and the music, entertainment, and diverse guests generate a unique party experience. Emphasis is placed on sensuality, fashion and connecting with other exceptional people like yourselves.
A Monde Osé party is a place that dares you to explore the erotic and sensual aspect of your life, in the company of beautiful, fun, like-minded people. Dare to dance, flirt, tease and let your senses guide you…
Our parties offer a unique experience for people to meet, flirt and connect in a setting that is sexy, uninhibited, and respectful. This distinctive vibe is created because we select potential guests based on their understanding of the Monde Osé philosophy.
THEMES
Many people have commented that walking into a Monde Osé event is like entering a world of fantasy or film. When Monde Osé chooses a theme, we try to develop it as much as possible with many small story lines and through the use of the 5 senses. We strive to develop a complete sensorial experience which includes décor, visuals, music, performances and most importantly, guest participation in a selected dress code.
PERFORMING ARTS
Monde Osé events have become synonymous with amazing and sexy theatrical performances. You can expect to witness some of the best or newest talents in the world of sensuality or eroticism. Monde Osé has helped develop well-known talents such as Scarlett James Burlesque and The Pinup Saints, who have all graced the Monde Osé stage in their rise to stardom.
MUSIC
At Monde Osé, we try to stay on top of the latest trends in electronic dance music. The style of music is primarily sensual, deep sexy house music with elements of techno, soul and funk.
Monde Osé strives to hire DJ's with experience and a reputation for knowing how to make a party rock. Past DJ's have included the legendary Angel Moraes and Nicky Siano, to other popular names such as Eddie Jasmin, Stéfane Lippe, Danny "Buddah" Morales, Vivie-Ann and Jeff Fontaine.
We also believe in helping promote and developing the names of tomorrow. Examples of DJ's we are happy to have been involved with include, our man, Luke Native and the up and coming Lucie Lebel.
STYLE
Fashion is a big part of the Monde Osé experience. Seeing as most of our events have a dress code, we anticipate guests will be inspired by the theme and make an effort to get into the spirit of it.
Dressing for a Monde Osé party varies from one person to another. Some people enjoy totally developing their character and use costumes as a way to express it. Others enjoy being inspired by a theme and tailoring their dress towards their own personal style. Either way, the emphasis is placed on making an effort to fuse with the concept, to make the experience an authentic one.