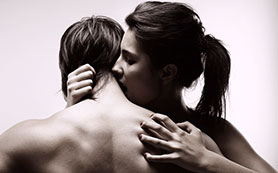 9 spots left for the Tantra for Awakening WEEKEND! Introduction special. See details!!!
Pour nos Lovers de langue Française, notez que le Puja et l'atelier Tantra se fait majoritairement en Anglais –
cet info-lettre et son contenu est donc en Anglais seulement.
Hello Lovers and aspiring Tantrikas.
Your last chance to subscribe to this marvelous Tantra Weekend!
We are already over 20 people registered for this course, and we have decided to keep the price point the same as the first 20 in an effort to make it more financially accessible. Our goal is for as many people as possible to get a taste of this life changing practice!

9 spots left … ACT NOW!!!!
Friday night begins with a PUJA!
In an effort to give people an opportunity to experience a taste of the Tantra 4 Awakening Workshop, we are inviting people to join us for a:
"Heart-opening Tantric Puja" on Friday June 28th from 7PM
Cost for the Puja will be $25 per person and can be paid in person at the event.
>> Email us to 
info@mondeose.com
to reserve your spot 
before this Thurday, June 27 11 PM.
<<
A Puja is a guided group exercise which helps you learn how to read and experience subtle energy with various partners in the group. This is the first step in expanding your consciousness around sexuality. This is not a sexual exercise, and will be fully clothed.
Weekend Workshop Saturday and Sunday, June 29th-30th:
Awakening the Ecstatic Body Weekend: From Sexual Union to Spiritual Communion
Explore Masculine and Feminine Energy
Define Love, Romance and Sexual Polarity
Discover Non-Duality as a Path of Awakening
Practice Self-inquiry and Open the Deeper Truth
Experience Merging with the Divine in a Tantric Ritual
There is no nudity in this class.
Important Note: You do not have to have experienced Level 1  or Level 2 to be part of Level 3. The course is designed to welcome beginners who did not attend the Previous Levels
Reserve your space now!
We hope to see you there.
You can reserve your space right now by purchasing your passes online.
Singles:
REGULAR SINGLE PRICE FOR LAST 10 PEOPLE $300 +taxes and services
SPECIAL INTRODUCTION RATE:
$ 250 + taxes and services *
Couples:
REGULAR COUPLE PRICE FOR LAST 10 PEOPLE $500 +taxes and services
SPECIAL INTRODUCTION RATE:
$ 400 + taxes and services *

PLUS! Tantra Teachers Training week of July 1st to 5th available for those advanced participants that wish to bring Tantra to their communities.
Please contact Frank Mondeose for more details and subscrition at frank@mondeose.com with the subject line: Tantra Training
In the pleasure of evolving with you!
Sign up for free.
Membership gives you access to exclusive & intimate events.
Be on the forefront of what's coming up in Monde Osé :
PLUS!  Stay connected to Monde Osé:
Like us on Facebook:
Follow us on Twitter:
Signup to Vimeo: