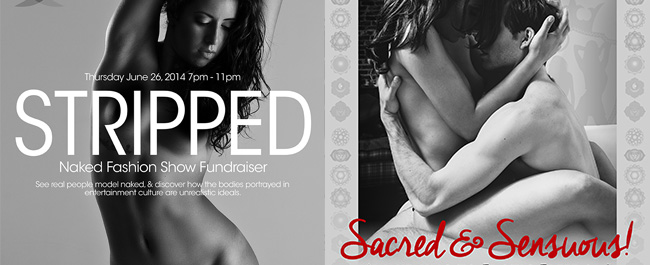 2 out of the ordinary events coming up!
Monde Osé is proud to work with the Sexual Health Network of Quebec for their annual fundraiser. Working since 1964, under different names, the members of the SHNQ try to make a difference regarding the lack of free sexual education in high school. By doing this, they want to make sure that those teenagers can make smart decisions when it comes to their sex life.
This year, the SHNQ, is ready to do everything in their power to bring media's attention to this modern problem. Now, more than ever, it's important to take a stand and talk about those irrealistics standards providing by, among others, the entairtenment business. That's why the Sexual Health Network of Quebec has decided to go all in by putting together a fashion show with almost 50 mannequins. The twist is that all of them will walk the runway naked. Of course, to push their statement even further, all mannequins will be of different sizes, sexes, shapes,ages and colors. We need to celebrate and accept that, even if we're the same, we're all different. Those mannequins will bare their hearts, souls and bodies to make sure that people understand that.
Come and see us on June 26th at Galerie 203, Montreal. This once in a life time experience will give you, appart from the opportunity to see a new kind of fashion show, an open bar and a wonderful gift bag.
If you're interrested and you feel the need to make a difference, tickets are still on sell only for 125$ each.
If you would like to be a model, feel free to contact us at info@mondeose.com for more informations. Maybe that will be all you needed to fully accept yourself, you never know.
June 26th
From 19h00 to 23h00
Galerie 203
227 rue Notre-Dame Ouest, Montréal, Québec
Code vestimentaire: Tenue de ville
Cost: 125$/person
Included: Food, open bar, exposition from Dr. Laurie Betito and Frank Mondeosé.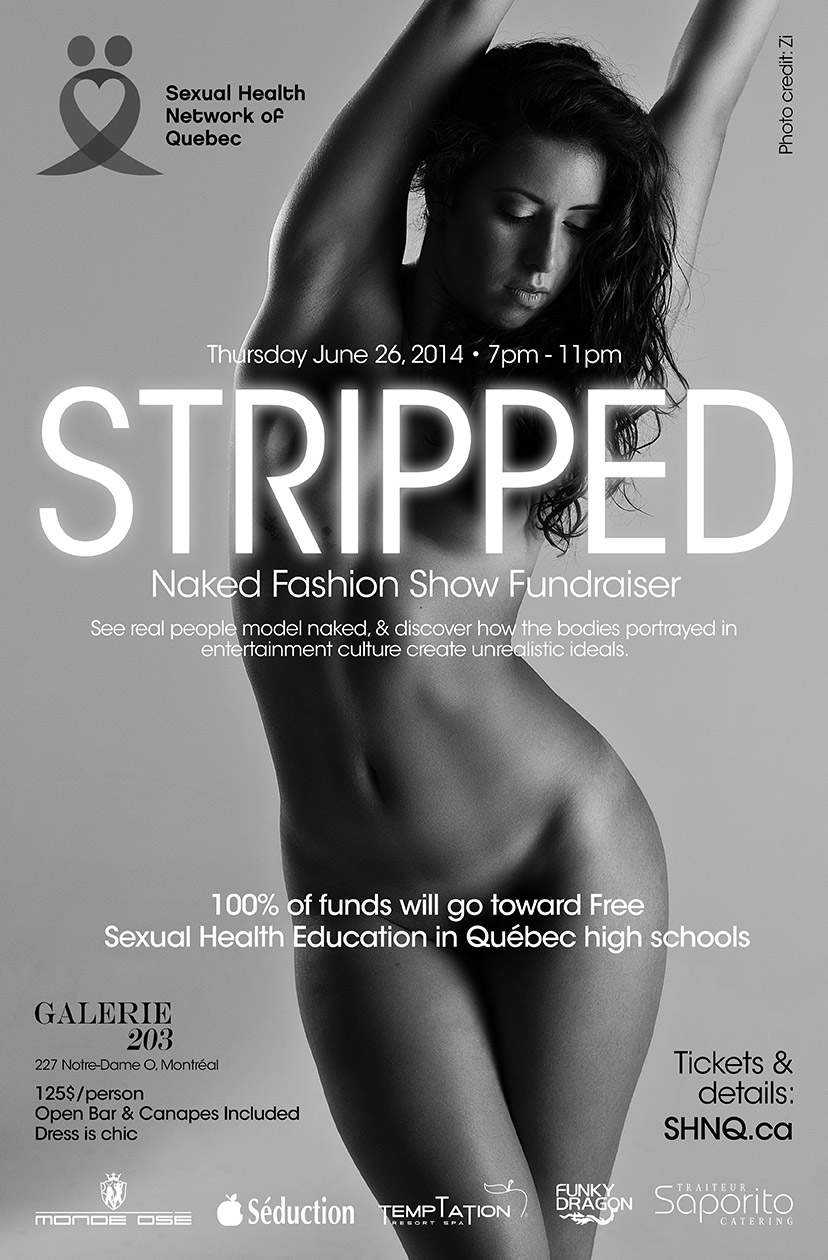 ---
July 25 – Aug 1, 2014
Sacred & Sensuous Retreat – Awakening to Erotic Freedom
An 8-Day Retreat That Could Change Your Life!
You're dying to completly evade your life for a while? Monde Osé is giving you it's retreat Sacred & Sensuous! Awakening To Erotic Freedom Retreat. For 8 days' you'll be invited, alone or with a partner, to explore body and mind's freedom. On those 8 days, taking place at Kio-O centre de ressourcement et de créativité at Ste-Lucie-des-Laurentides, two speakpersons will talk about important themes of ertic freedom: intimacy, space, touch and passion. The main goal of this retreat id to be able to connect, wether you're in couple or not, to a suprem level of freedom by putting aside all kind of possesivness. This adventure will liberate yourself. At the end, you'll be able to fully understand your sexuel identity.
Here are 2 short videos of Frank Mondeose talking to Tantric master and lead facilitator Crystal Dawn Morris.
Kio-o, centre de ressourcement et de créativité
Sainte-Lucie des Laurentides (Québec)
IMPORTANT PAYMENT OPTION UPDATE
The early bird price special is now over, however, you can leave a $500 deposit to reserve your place, and we will also honor the presale price. Deposits must be made by June 23rd.
Pricing:
Couples: $3100; Early Bird $2700
Individuals (Shared Room): $1650; Early Bird $1450
Individuals (Private Room): $1950; Early Bird $1750
EARLY BIRD ENDS MAY 23rd, 2014
Price includes 8-day retreat, room, all meals and taxes.
3 vegetarian meals per day
MORE INFORMATION AVAILABLE:
http://www.tantraforawakening.org
http://www.thespiritualplayboy.com/category/events/