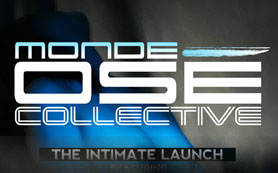 2 upcoming events you don't want to miss.
Hello All.
Monde Osé is having a huge beginning of 2011, and we thank you for your continued support. Our performers, DJ`s, contributors, and I really appreciate the love you show us!
We started the year with performances at le Salon de l`amour et de la seduction in Quebec City , Montreal and Halifax .
We celebrated Burlesque fashion with the pasties party.
And now we get ready for 2 great events – see both events below:
On March 5th, Monde Osé offers you one of the best events of the year with the 6th annual Burlesque Ball featuring the International Queen of Burlesque – Roxi Dlite. This night will be filled with beautiful people, awesome music by DJ ELLE, and super sexy shows for your seduction. Only 300 places are available. More than 100 tickets have already been sold, so we suggest you buy your tickets as soon as possible. Tickets are available by clicking on the link below or at Il Bolero.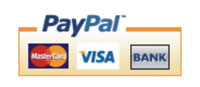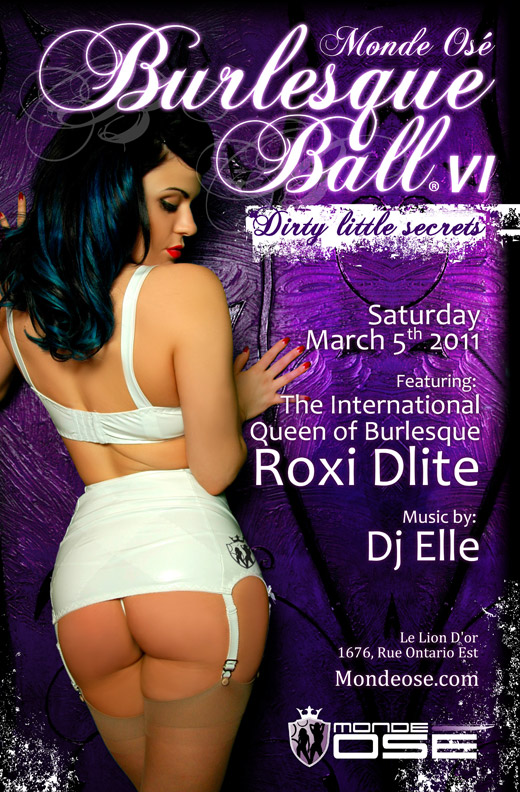 THIS SATURDAY, we have the intimate launch of the Monde Osé Music Collective with DJ`s ELLE and YOVAN, who will be spinning for our members, and defining the Monde Osé sound.
Space is limited to 80 people. Please email info@mondeose.com to reserve your place.
Click on the flyer for more information.