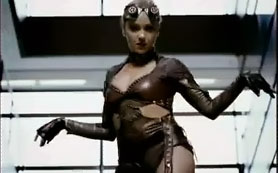 Apocalypse fashions on mainstream TV
Apocalypse fashions have infiltrated mainstream TV as you can see below with the new commercial from SO YOU THINK YOU CAN DANCE CANADA , with Nico, who has twice graced the stages of Bal Érotique and Monde Osé.
Check out the commercial for more fashion inspiration for the Bal Erotique V: Apocalypse coming August 21, 2010….The End is Near!
CONGRAT NICO….KEEP IT UP! YOU ROCK!
[responsive_vid]
2010
,
apocalypse
,
atpfclan1k4
,
august
,
bal
,
canada
,
coming
,
commercial
,
congrat
,
dance
,
érotique
,
fashions
,
graced
,
infiltrated
,
inspiration
,
mainstream
,
monde
,
nico…
,
rock