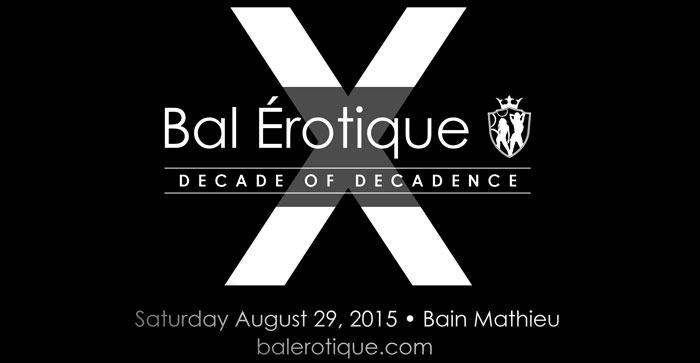 Bal Érotique – 10 Year Anniversary
It is with great pleasure that Monde Osé announces that tickets for the 10th anniversary of the famous Bal Érotique are now on sale. You can expect the evening to be as sexy and glamorous as Monde Osé's reputation.
You will need to act fast if you want to be sure to obtain your tickets for the event of the decade. Hang tight as we will slowly reveal more details about the 10th Anniversary of the Bal Érotique. Get ready for an evening filled with mystery and luxury, as after all, 10 years of sexiness will be celebrated in style!
Pre-sale: $55
(100 tickets available until April 30, 2015)
Early Bird: $65
(200 tickets available until June 30, 2015)
Regular: $75
Day of event: $85
Buy your tickets NOW!!!


For more information, we invite you to visit the official Web site of the Bal Érotique: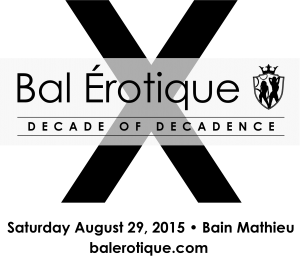 Don't forget to subscribe on the official Monde Osé Facebook page: