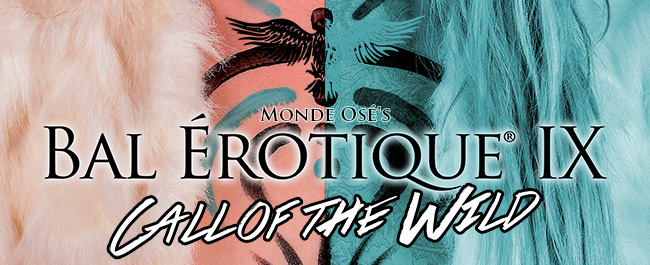 Bal Érotique IX – Theme unveiling
Monde Osé is proud to announce the theme of it's 9th Edition of the Bal Érotique
This year, we're calling on your primal instincts.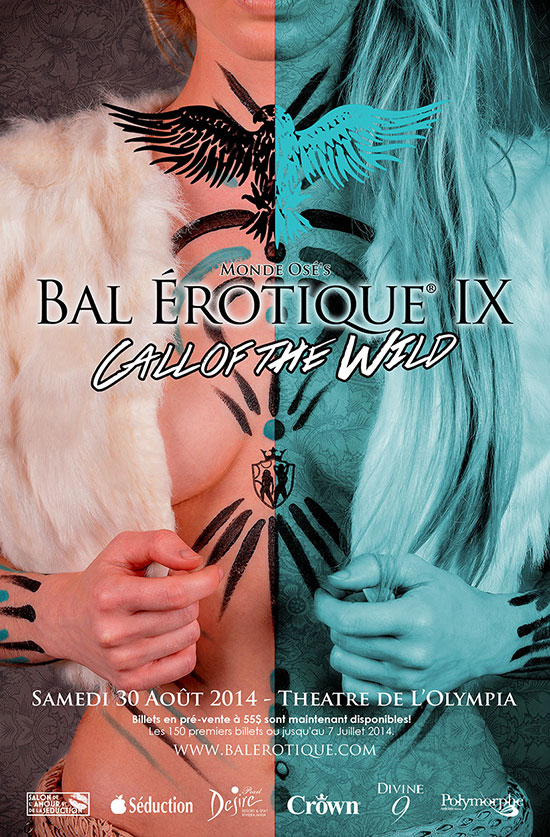 Call of the Wild will be the "can't miss" event of the summer.
Will YOU hear the call?
Starting now, you can buy your tickets and get the early bird price offer.
Don't wait too long, cause the offer is only valid until July 7th or as soon as the first 150 tickets are sold.
Early bird: 55$