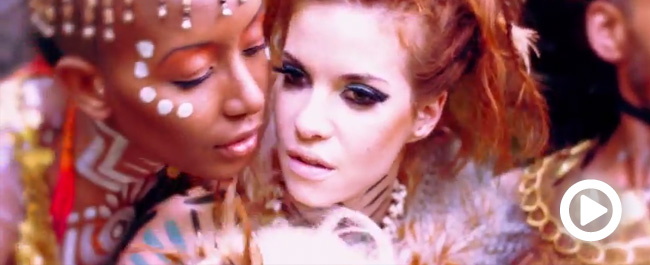 Bal Érotique IX : Promo Video
The Bal Erotique, Call of the Wild, is approaching very quickly. To give you a small dose of the evening that awaits you, Monde Osé is releasing this very inspiring short video.
As you can notice, the ancestral energy will be palpable during this 9th edition of the Bal Érotique.
The call has been sounded! Can you hear it?
Did this video touch you? Are you feeling a wave of sudden inspiration?
Buy your tickets now!

You can also purchase your tickets at boutique Seduction, in Montreal.
5220 Metropolitan Boulevard E, St-Léonard, QC H1S 1A5
(514) 593-1169
Furthermore, boutique Seduction , a proud partner of the 2014 Bal Erotique, is offering a 15 % discount on any regularly priced items in store, to the holders of this year's tickets. Tickets must be presented at cash register to take advantage of this offer.
Here is a great reason to stop in at the boutique and start thinking about your look. You will undoubtedly find something that will please you.