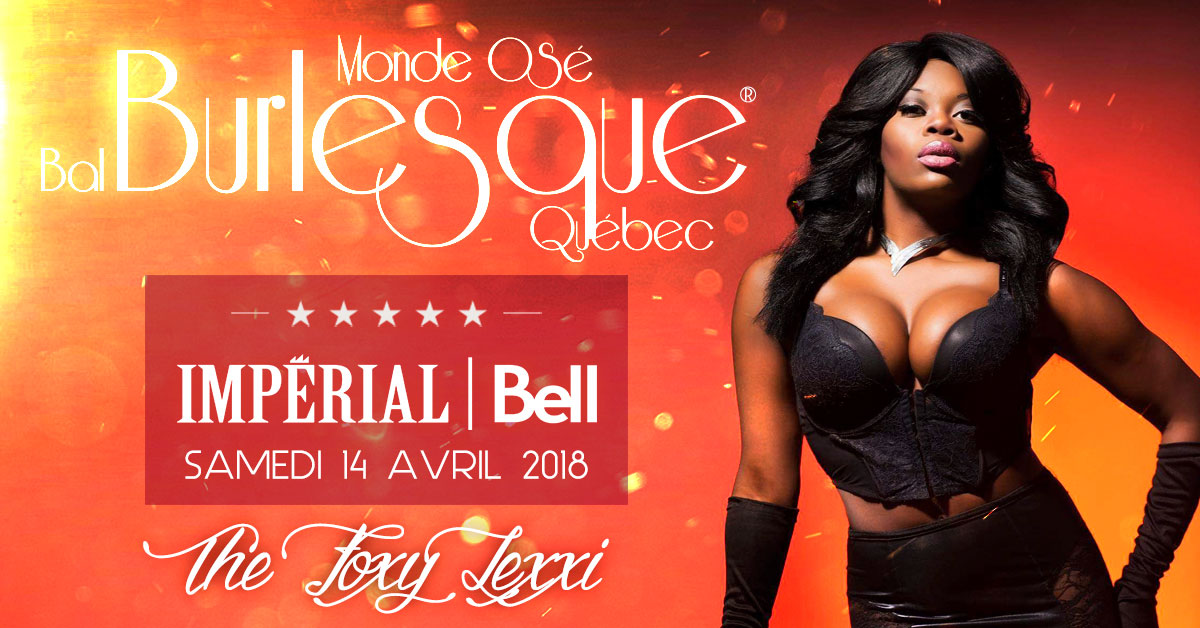 Burlesque Ball Québec 2018
Monde Osé is all inflamed, excitement is at his best!!
It is with great pleasure we announce the lineup for this year's 3rd annual Burlesque Ball in Quebec City produced in association with Foxy Nights Entertainment.
As the last 2 years were huge successes, we anticipate another record year.
Will you dare to experience?
SATURDAY APRIL 14, 2018 – 10PM TO 3AM


252 rue Saint Joseph E., Quebec, Qc G1K 3A9
---
You cannot wait to dance to the rhythm of a mesmerizing DJ sprinkled with burlesque performances by captivating and flamboyant artists?
So join us!
We don't just watch BURLESQUE We are BURLESQUE!!
To make you wait a little, find out who will make this evening a colourful Burlesque experience!
---
Performers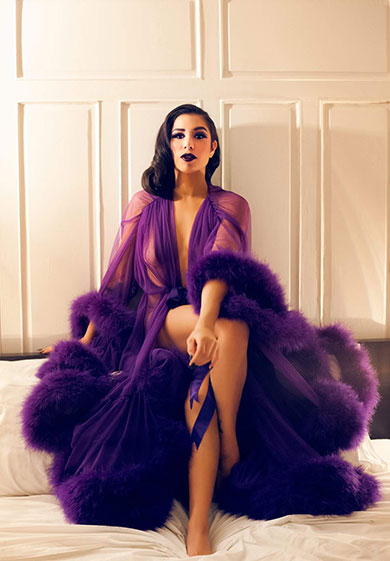 Photo credit: Coco Haus
Lou Lou la Duchesse de Rière
Lou Lou la Duchesse de Rière, the Montreal response to true burlesque royalty!!
This sensational performer from the Mohawk Nation has been performing her proud and exotic burlesque art for over a decade now.
Recognized for having performed in New Orleans, Las Vegas, New York, Texas, Detroit and Chicago among other places, her world-class burlesque will blow you away.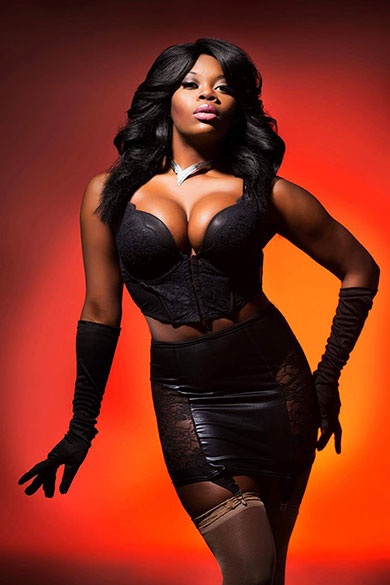 Photo credit: Joostenphoto
The Foxy Lexxi
The Foxy Lexxi… Several times published, this modern pin up has a very unique and versatile style that goes from the classic burlesque pin up, to the femme fatale, or to the dominatrix in latex dress. Her luxuriant performances will ignite the room with her cruel curves and her bewitching looks that will certainly give you heat.
Selected by the judges, she will compete for the title of MISS VIVA LAS VEGAS in Las Vegas in April. Now established in Quebec City, she has introduced High level of flamboyant Burlesque and is established as the figurehead of Burlesque in the old capital where she organizes classes, parties and sexy events for all by providing original and upscale entertainment and that will transports you to her colorful world.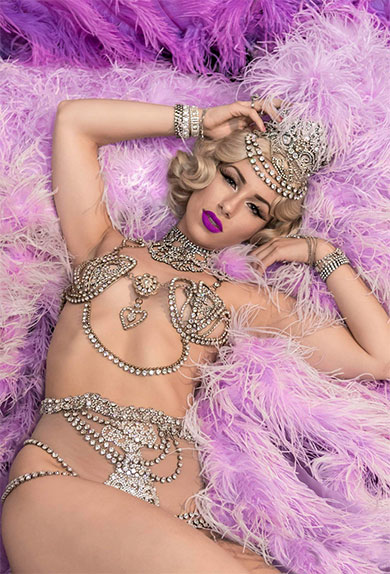 Photo credit: Edgard De Lacroix
Lavender May
For Lavender May, a burlesque performance is a magical journey, a precious opening in the crazy imagination of the femininity of a woman in search of sensations. Her numbers are imbued with a flirtatious naivety, sensual naughtiness, femininity, humor and grace.
She has been producing Speakeasy Burlesque, a popular theme show highly appreciated since 2011. She recently toured in Europe via Paris, London, Munich and Berlin.
It is to be believed that she is out of a classic Hollywood retro and ready to charm for your viewing pleasure this April 14th at the imperial bell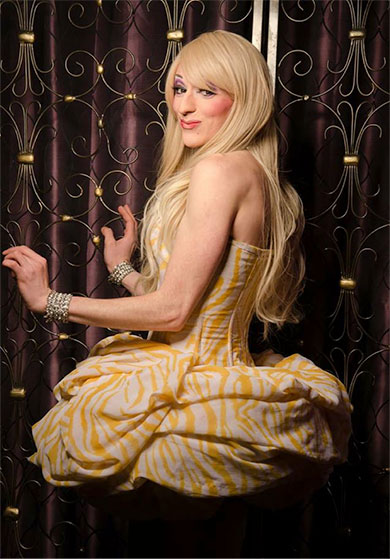 Dory LaDrag
Your favorite MC is back!
She began her career in the city of Montreal, winning the Miss Mado 2006 competition…
And for many years now, she travels throughout Quebec and even the world to distract and cheer the evenings of all.
In addition to being a Drag Queen, Dory Ladrag is a well-known female impersonator in her field, especially since her project of Dory presents Celine Dion, which she has presented all over Quebec.
She has been working closely with the burlesque community for several years and that is why she is proud to host the 3rd edition of the Burlesque Ball in Quebec City on April 14th.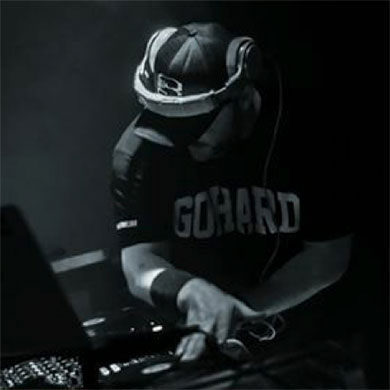 DJ Skittel'zz
Dj Skittel'zz made a name for himself by being nominated for DJ RESIDENT OF THE YEAR & DJ OF THE YEAR at the Montreal Dj Awards in 2010. In addition, he was the first Canadian DJ to join BUM SQUAD DJ.
He has also opened for several big names in the music industry such as: T-Pain / Mc Mario / Dj Champion / Dan Desnoyers only to name a few. It will make you dance your life until the wee hours of the morning.
ARE YOU READY?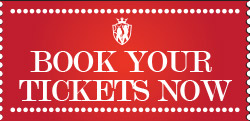 ---
Sponsors
Monde Osé is extremely proud to announce our sponsorships for this exciting event of the Bal Burlesque Québec. We want to take a moment to show off the generous leaders and trailblazers in their domains that have our back, as we plunge into creative mode offering you the absolute best of eroticism and entertainment to come!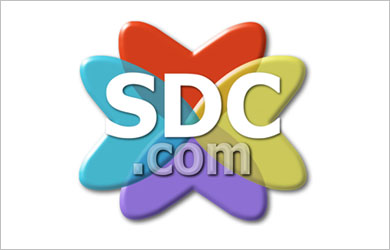 Swingers Date Club is the world's largest international swinging lifestyle community since 1999, composed of 3 million members worldwide. Helping sexy couples connect and explore their erotic fantasies with great features like Speed Dating, Travel Events, Swinger Parties (public and private), Voyeur Cam, Blogs, and much more.
Visit:
sdc.com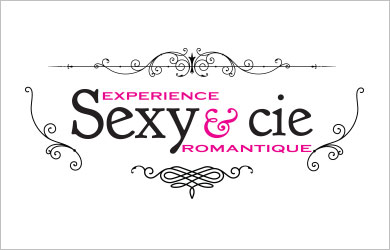 Sexy & Company is an erotic retailer of 10 stores across Quebec, offering a wide range of quality products for every day's sensual occasions and a romantic shopping experience.
Visit:
sexyetcie.com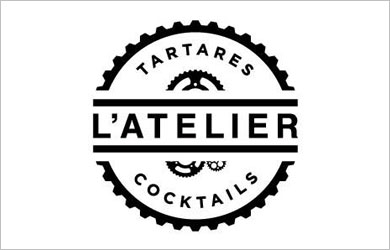 L'Atelier Tartares & Cocktails, Bistro L'Atelier, the alliance between chic and casual! A delicious combination of exquisite skills and natural pleasure opens its doors every day for a unique experience.
Visit:
bistrolatelier.com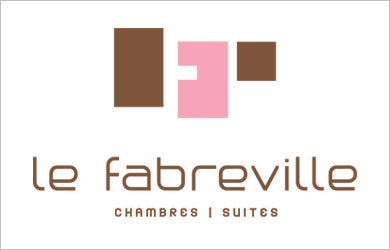 Need a little escape? A delicious and intimate experience for two? Le Fabreville Motel is the ideal destination for romantic suites with completely refurbished rooms, and excellent service with attention to the smallest details. The hotel is located in Laval on the North Shore of Montreal.
Visit:
lefabreville.com
---
Tickets
GENERAL ADMISSION (ticket only)
Regular: 45$
At the door: 50$
TABLE RESERVATION (table + 1 bottle)
*ticket NOT INCLUDED*
200$
VIP TABLE (table + 4 tickets + 1 bottle)
360$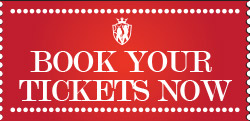 Visit our Facebook event page!
XO