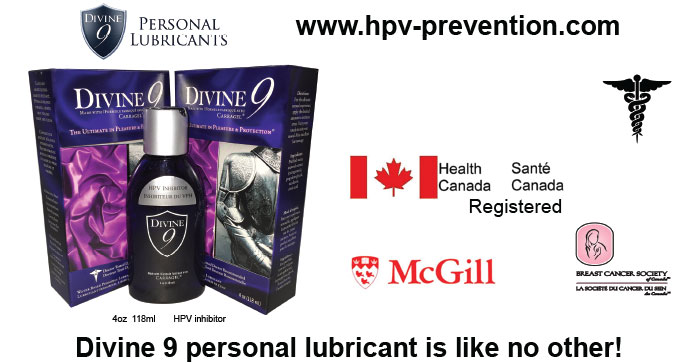 DIVINE 9 BREAKING NEWS
Pleasure & PROTECTION with peace of mind all in one bottle!
A revolutionary NEW product has arrived!
Divine 9 with Carragel ® Hpv Inhibitor The ONLY personal lubricant in the world that has the ability to BLOCK HPV transmission.
Order now:
http://hpv-prevention.com
Use promo code fn15 to receive 20% off!