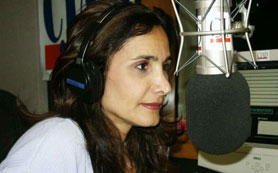 Dr. Laurie Betito interviews Frank Mondeose
Frank Mondeose is featured on Dr. Laurie Betito on her radio show: Passion on CJAD800.
Dr. Laurie discusses the Bal Erotique V: Apocalypse with Frank and shares this interesting event with her listeners!
Want to hear a bit more about Bal Erotique straight from Frank Mondeose? Listen here!
{enclose CJAD800.mp3}