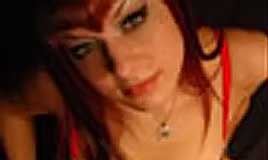 Featured Talent – MiMi Cherry
It`s our pleasure to announce to you, our featured talent of the moment: MiMi Cherry.
MiMi Cherry has been a rising star within Monde Osé in the last year. Who can miss her with her trademark hair cut ( and color :), along with her sexy body, sexy moves, and DAMN cute accent.
Keep an eye out for MiMi Cherry, as she is Monde Osé`s bombshell!
Take a look at a couple of MiMi Cherry`s videos, from her last year with Monde Osé. More to come!!!
MiMi Cherry at Bal Erotique 2009 – The Monde Osé / Polymorphe Latex CAT SHOW
[youtube id="egx8vPwHjeo" mode="normal" align="center"]
MiMi Cherry at the Burlesque Ball 2009 – Chocolate Cherry
This was the first time MiMi graced the stage at a Monde Osé event
[responsive_vid]
Congratulations MiMi Cherry – Keep up the great work, and bring us some more Cherry Surprises!