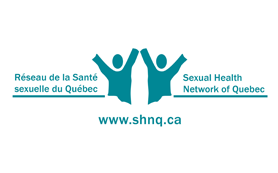 Frank Mondeose Appointed to VP of the SHNQ
A message from Frank Mondeose:
Last night was a defining moment in my life as I was elected to the position of Vice President of The Sexual Health Network of Quebec, an organization which I have been dedicated to for the last year and a half. The mission of this organization: to take leadership in advancing sexual health in Quebec through education and awareness campaigns, REIGNS in my being.
I want to thank Dr. Laurie Betito and Stephanie Mitelman for giving me the opportunity to join the board 18 months ago, and for being one of the first organizations in my life to see me for who I am, and not for what some of society perceives me and my company to be. I also want to thank everyone on the Board of Directors who voted me in, and who believe in me to contribute to the leadership of this organization. I also want to thank them for continually dedicating their time (FOR FREE), to help better our community. They remind and inspire me as to what community leadership looks like.
We are a group of HIGHLY dedicated and passionate people and we surprisingly deliver so much with the little tools we have at our disposal. My heart and soul are committed to the mission of increasing education around sexuality, re-aligning the value and potential of sexuality, and counter balancing the overly abundant sexual messages in entertainment and media culture. We can not have a progressive community without offering an appropriate educational balance to the Sex Script the mass media inundates us with.
Stay tuned for our upcoming Summer Charity Fundraising Campaign, which will arguably offer one of the most daring and impactful events we have ever created. We are getting ready to "STRIP" it all down to the "BARE" essence of the most important aspect of Sexual Health Education: SELF LOVE AND SELF ACCEPTANCE.
Let Love Free.
Thank you all so much.
xoxo
Frank Mondeose