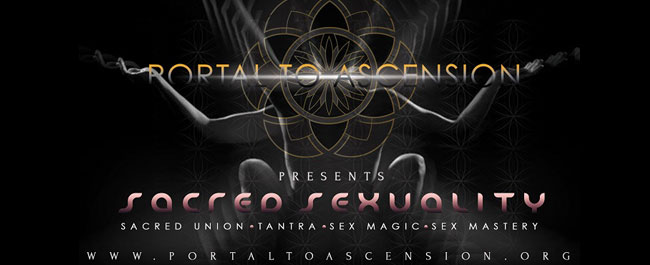 Frank Mondeose featured speaker at Sacred Sexuality Online Conference

On Saturday, November 15, 2014 from 11:00 AM to 6:00 PM (PST) join us for an enlightened conversation about the ongoing Global Awakening of Sacred Sexuality.

There was once a time when hidden sexual "secrets" were only available to the world's elite and most powerful members of advanced ancient societies.

On the Dawn of the New Golden Age, or the Age of Aquarius, these "secrets" have become more accessible and are being revealed to those of us ready for greater spiritual and personal advancement.

Where does this energy come from and what would it take to cultivate and master sexual passion and fire in today's world?
[youtube=http://www.youtube.com/watch?v=kGsAXf9gQDc]

Schedule
11:00 AM – 12:30 PM PST
Luba Saraswati Sophia Evans-Zion

1:00 PM – 2:30 PM PST
Frank Mondeose

2:15 PM – 4:00 PM PST
Ayanna Mojica

For Speaker bio's please visit:
http://www.portaltoascension.org/index.php/speakers

Price: $33

Register Now:
http://www.eventbrite.com/e/awakened-sacred-sexuality-online-conference-tickets-13663388563?ref=ebtnebregn

During our three part series our expert teachers, leaders and mystics will touch on:
Tantra
Sacred Union
Lust Over Love
Power, Money and Sex
Sexual Mastery and Our Environment
Astral Travel
Alchemy
Sex Magic
Accessing Portals to Higher Realms
Sacred Sexuality and Visionary Leadership
Feminine/Masculine Energy
Egyptian Isis Lineage of Sacred Sexual Alchemy
The Magdalen-Yeshua Sexual Mysticism
The Importance of the Priestess/Priest During These Times