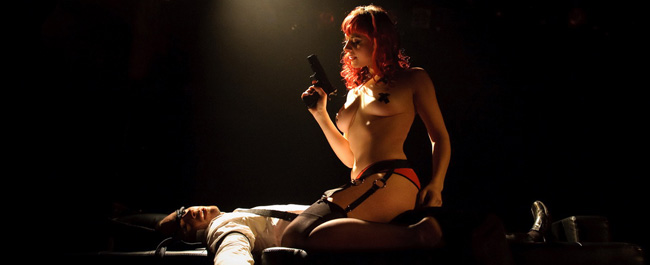 Friday, January 21, 2011 – Monde Osé Cabaret : Montreal, Quebec
Monde Osé Entertainment presents the Monde Osé Cabaret as part of the Everything To Do With Sex Show in Montreal at Place Bonaventure.
The Monde Osé Cabaret is a collective of seductive, independent, performance artists that have come together to seduce and entertain their audiences in the context of a theatre show rather than a party. The Monde Osé Cabaret will take you on a journey of sensuality through multi-disciplinary variety acts, whose goal is to seduce their audience through high end, classy, yet provocative erotic performance art.
This year's show, entitled "The MOB ball", is a story of an enterprising woman, who sets her sights set on dethroning the current MOB boss. Using her harem of talented and seductive showgirls, she sets in motion a plan that brings her to the top of the underworld! A show that can be defined in 4 words: STRIP CHIC & MAFIA GLAM!
Click 
here
 to see the show schedule
Location:
Place Bonaventure,
Montréal, Québec
800, De La Gauchetière Street, West
Montréal, Québec
H5A 1K6
Trade Show Hours :
Friday, January 21  5pm to Midnight
Saturday, January 22  11am to Midnight
Sunday, January 23  11am to 6pm