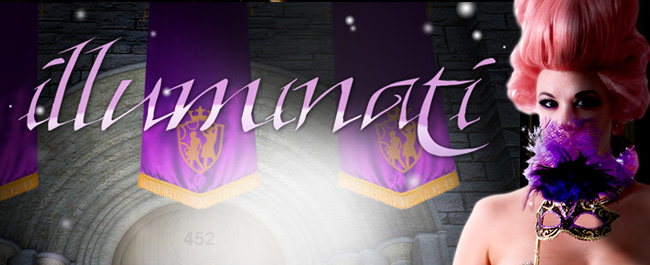 Friday, October 30, 2009 – Illuminati 2 – Monde Osé Halloween Party
On Friday October 30th, the Monde Osé mystery hosts summon MONDE OSÉ MEMBERS to the 2nd gathering of the ILLUMINATI.
A night of mystery and debauchery await, as our hosts initiate our guests into the next phase of our mission.
All will be revealed at the Château du Vieux Montreal…
Details to follow…Stay tuned…
Only 300 spaces are available.
First come, first served.
You can purchase your tickets online right now, or visit Il Bolero at 6846 St. Hubert.
You will need your username to purchase the tickets.
Tickets for this event will not be sent out by mail. Please simply print your PayPal receipt and remember your Monde Osé username as it will be on a list at the door.
Party will run from 10pm to 6am
The Old Montreal Castle includes indoor pool, grand domed hall, mezzanine, rooftop terrace and many more opulant surprises.
Video from the first public Illuminati meeting at Bal Erotique III
For hotel reservations:
Embassy Suites Montreal by Hilton
208,st-Antoine West
Montreal H2Y 0A6
514-288-8886
Ref: Monde Osé
$139/night – Deadline for reservations – Tuesday October 20th, 2009