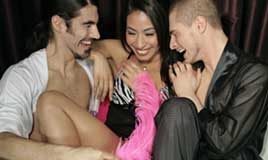 Get ready for some sexy "Sweet Dreams"
Less than 4 weeks to Bal Erotique, and this year promises to be the hottest, sweatiest, craziest one yet. Join Montreal's wildest clientele, Monde Osé`s kinkiest dreams, Club Opera`s gorgeous and opulant decor, and we are in store for some ground breaking fun.
This year, put on your pyjama`s before you go out, and dare to do something different!!!
Masks, corsets, lingerie, are all welcome, as Bal Erotique is a combination of your sexiest fantasies…this is your party to explore your daring side, and live out some exhibitionist fantasies!
Here is your invitation to Montreal`s most daring party…