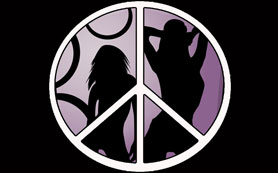 Monde Osé Summer of LOVE
Hello New Age Lovers!
It has been a little while since I last adressed everyone.
I just want to take a moment to give you all a sneak peek into the activities surrounding Monde Osé in the upcoming weeks.
Here is list of events as we wait for the calendar on Mondeose.com to be updated:
May 25th – Monde Osé Press Release will go out to the Media to announce this year`s Monde Osé Ball
May 26th – Casting call for talent that is interested in working with Monde Osé
June 2nd – Monde Osé Bed in for Love Photo Exhibit at Espace Griffintown – 5pm until midnight
June 4th – Monde Osé Bed in After Party at the Monde Osé Factory – Lingerie / Pyjama Party w Special Guest DJ`s
June 11th – Forbidden Love monthly Monde Osé party at Club / Lounge V with DJ YOVAN
Also, coming in June (date to be confirmed) – FREE LOVE ON THE MOUNTAIN – Every Sunday on Mount Royal hosted by Monde Osé and independent artists and contributors of all walks of life!
Mark your calendars! Hope to see you all very soon!
Get ready for a summer of FREE LOVE.
Peace, Love and Sensuality 4 life.
Frank Mondeose