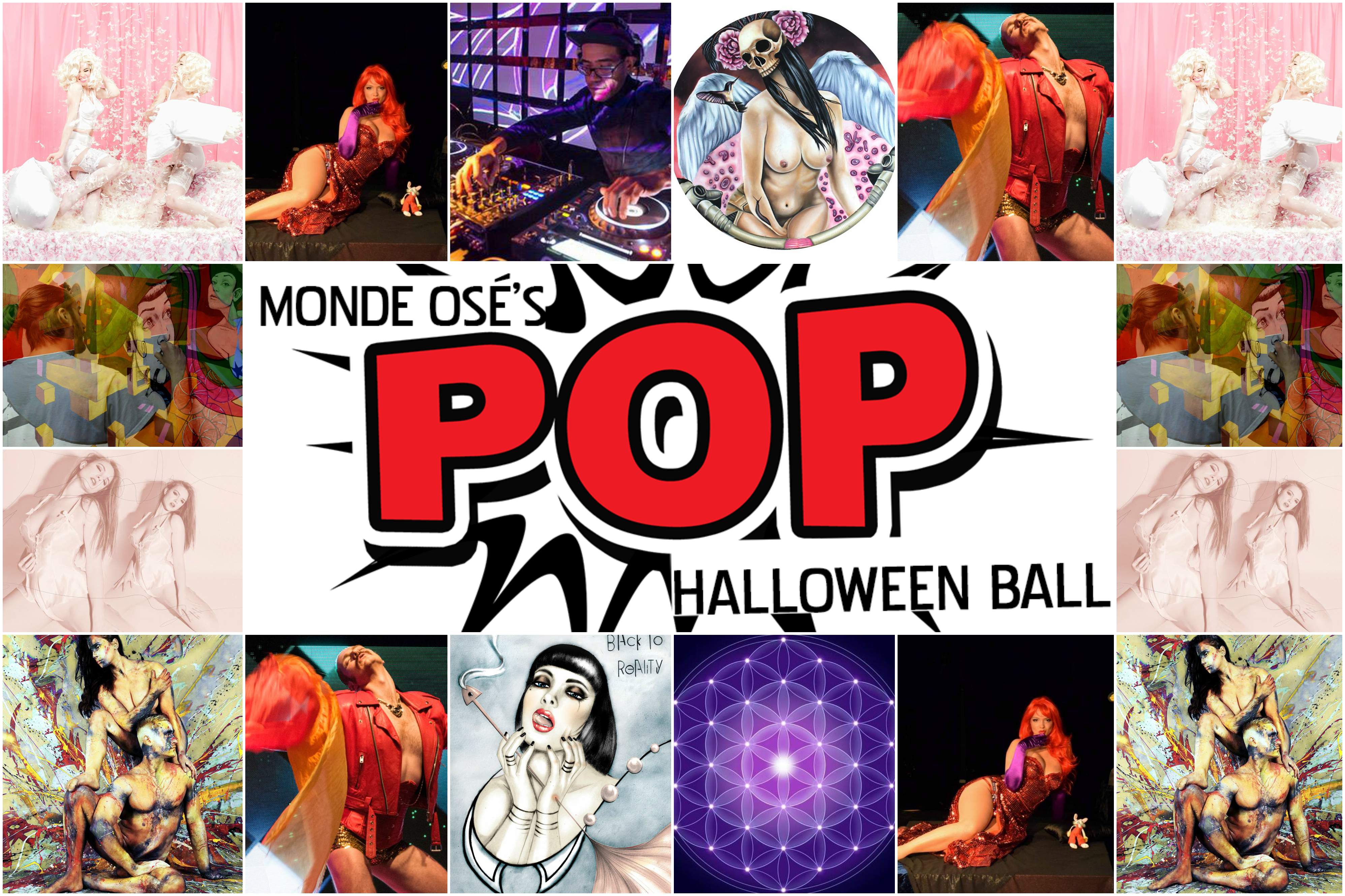 OFFICIAL LINEUP | Discover the amazing MTL Talents behind Monde Osé's Halloween Ball 2016
Dear Monde Osé, it is with great anticipation that we reveal the amazing Montreal talents behind our Halloween Ball 2016!
Our dedicated team awaits to take you on a seductive multi-sensory experience through these eyes of the great POP ART master himself, Andy Warhol.
May all iconic pop stars and sex symbols live-on on this special night of Halloween in Montreal, as we indulge into a theme that everyone can relate; POP CULTURE.
We're talking POP MUSIC + POP-ART + POP FASHION + ENTERTAINMENT
You be the judge of your inspirations and come prepared with a stunning costume, we've got the rest covered.
Ladies & Gentlemen…

On Saturday, October 29th, 2016. All by exceptional, local, MTL artists…
BURLESQUE PERFORMANCES BY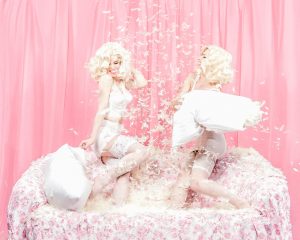 Les Jumelles, sharing similar passions and career ambitions, met at theater school in 2005 where an everlasting duo was born. Feminine soul sisters united to perform a teasing pin-up act, your sweetest dreams come to life.
Photo by Carl Theriault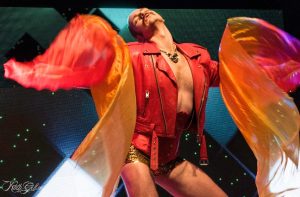 Tristan Ginger has built a wicked reputation for blending steamy erotica with artistic expression dans la belle province, as Montreal's hottest "boylesquer". Impersonating witchy rock stars such as Stevie Nicks; sporting styles of white jockstraps and red pasties, to gold sequins, to lamé capes and studded leather looks that you would see in a seventies porn hub.  Alongside boylesque performances, Tristan is a model, event planner, and photographer.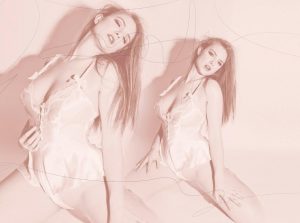 Coeur de Lyon is an actress, a contemporary dancer, a model and a burlesque artist. Dedicated to eroticism and body-mind research through teasing and stripping, dance and studying; she embodies lust for life and love. She is sulfurous, all curved and lusty. A true lioness with a big heart that will make you roar with desire.
Photo by Frank Lam
POP-ART EXHIBIT presented by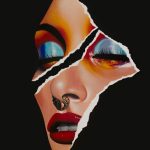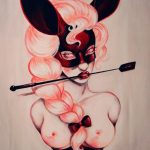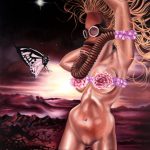 LIVE ART + NUDE ART by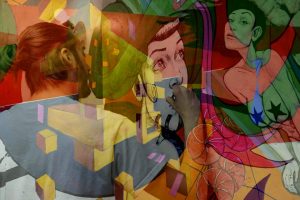 Cedric Taillon is a cornerstone of Montreal's booming art scene.  He recently celebrated a decade of living from his craft in the city, and aside from his own in-studio productions and art shows, is an active player in the live painting scene, winning titles in the province's competitive leagues and events. He is also behind DÉCOVER magazine, a Montreal-based publication about the visual arts scene in Quebec. www.decovermag.com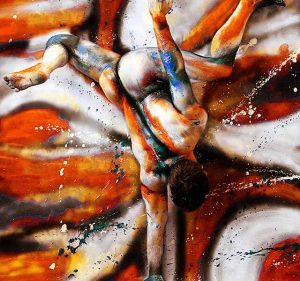 Bernard Rochon, sa spécialité? "Faire ressortir la beauté du corps humain en le glorifiant dans toutes ces facettes. C'est avec romantisme, sensualité et respect qu'il traite ses sujets. Bernard harmonise maintenant les deux arts : la peinture et la photographie, afin de donner des effets des plus originaux. Ses mannequins deviennent des canevas sur lesquels il peint directement des jeux de couleurs et de formes."
VISUALS by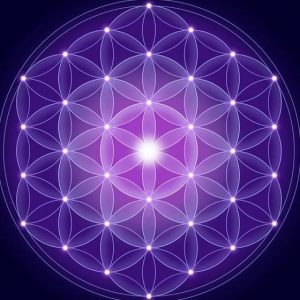 VJ BXL started mixing visuals in Oxford (UK) in 2008 with Metavisuals and carried on his journey in Montreal vjing for many underground psy/prog/minimal/ dubstep raves and parties around the city. BXL is a member of the Logic Vision Collective; a Multimedia Entertainment Project led by a group of DJ / VJ \ Producers & Media Manipulators, present in 5 continents. VJ BXL a.k.a Khalil is also founder of the Montreal Speakeasy Electroswing Collective. 
MUSIC by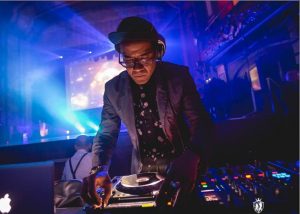 Steven Caicedo is not your everyday beat crusader. He's a well-rounded maestro with impeccable taste in music and the knowledge of a connoisseur. From being the first DJ to host a show on Proton Radio to landing jobs within Moby's inner circles and Ready Mix Records, Steven's biography is as impressive and diverse as they come in electronic music. Monde Osé, Montréal & Proton Radio, NYC. protonradio.com
Ann-Marie Doucet, a.k.a DJ ReCovrGrl is a Montreal-based selector.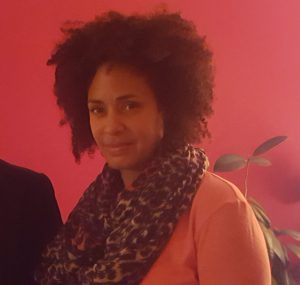 And lastly…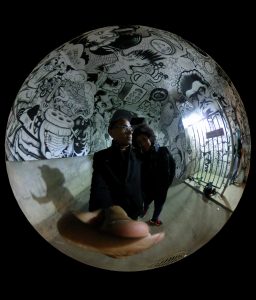 Shug'ərtwɪnz, Monde Ose music director & ProtonRadio.com co-founder Steven Caicedo teams up with the Montreal-based selector; Ann-Marie Doucet a.k.a DJ ReCovrGrl to bring you "shug'ərtwɪnz.
''FOR A SPECIAL EVENING OF CURATED GEMS ACROSS THE UNIVERS

 


OF POP; FROM THE OLD TO THE NEW

, THE SWEET TO THE SPICY; 




but always 

quintessentially SASSY & SENSUAL

''

REMINDER: Tickets for this eccentric Halloween party are only 50$ before October 28th, and will rise at 60$ the night of the event.
Or swing by any of these store locations to pick up your Tickets.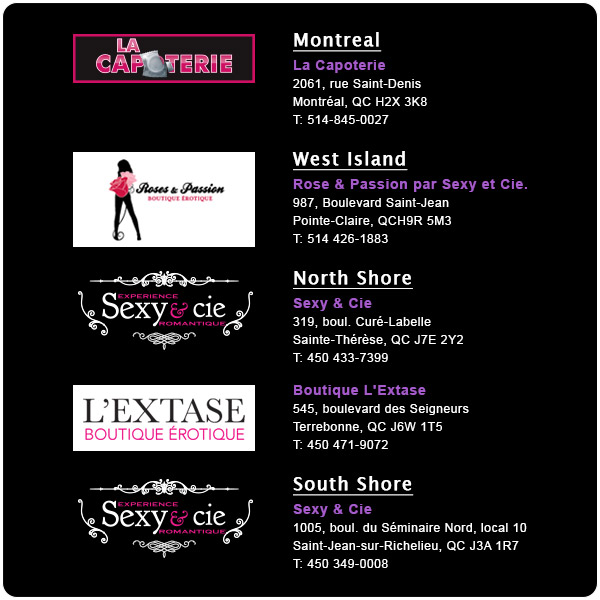 Monde Osé, xxx