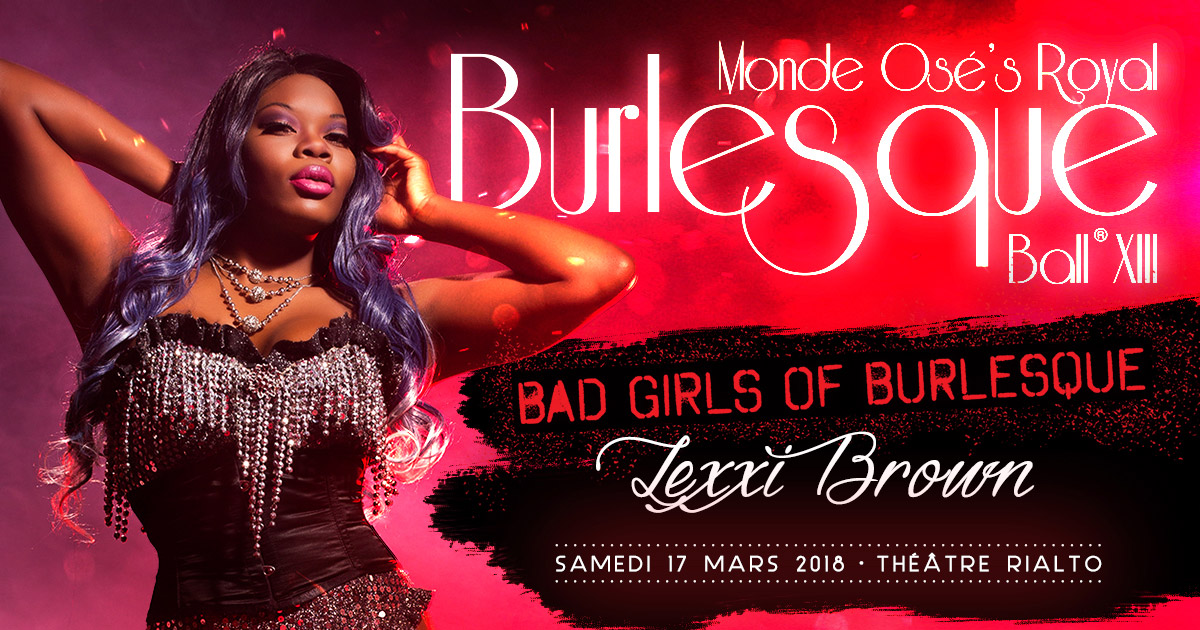 Bad Girls Official Lineup – Royal Burlesque Ball 2018
Embrace your wild side, and come be naughty with us!
The baddest Diva's of Burlesque will be united and unleashed at the Monde Osé Royal Burlesque Bal. For one night only, THE BAD GIRLS of BURLESQUE unlock the gates of pleasure for a hell of a night.
"Good girls play nice, but bad girls do what they like!"
– Lexxi Brown
Come get a taste of how good, bad, REALLY tastes!!!
This year Monde Osé celebrates their pick of some of the Baddest Girls of Burlesque. Come witness the power and pleasure of confidence and unbridled desires.
This year's Royal line up is sure to get your crotch rocking, lips puckering and eyes crossing! 🙂
FEATURE PRESENTATION:
Queen of Burlesque at the Burlesque Hall of Fame in Las Vegas
There has been no shortage of accolades for Roxi in her illustrious career. In the past year alone Roxi was invited to compete in the Exotic Dancer Invitational where she won the titles of Showgirl Champion and Best Dancer. Two weeks later Roxi entered the Grand Prix of Exotic Dance winning the titles of Best Exotic Performance, Best Burlesque Performance and crowned the 2014 World Champion of Exotic Dance. Later that year she was voted 21st Century Burlesque Online's No. 1 Burlesque Figure by her peers and fans.
But it was back in 2010 when Roxi first made her name by becoming one of the youngest performers to ever be crowned Miss Exotic World by the Burlesque Hall of Fame in Las Vegas.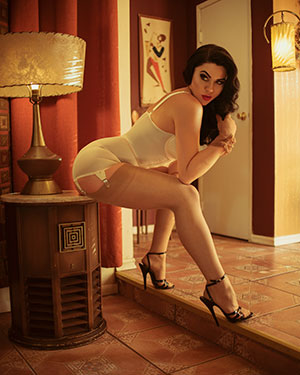 The Lineup – The Best of Bad:
MIMI CHERRY
"La Sirêne de fétichisme" is well known for her feminine allure and sensual curves, MiMi seduces audiences with lustful and naughty performances using her enticing body and tantalizing gaze as a means of enchantment.
Meet her and be mesmerized!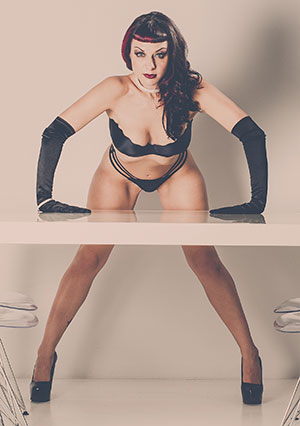 THE FOXY LEXXI
She got the class of the crown
She got the Baddest curves in town
She's classy, sassy and BAD to the Brown
Ladies and gentlemen
She's The Foxy Lexxi Brown.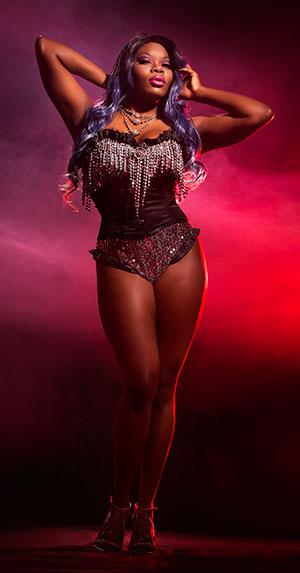 Your MC of the night:
LAURA DESIREE
Laura created shock driven art performances for the stage at Toronto's Candyland as their Creative Director. And in 2017, she signed on as resident anchor and associate producer of NakedNews, seen on Playboy TV and cable networks. While globetrotting to Emcee sexy events and strip her clothes off in the spotlight, she appropriately dons the title of "The Big City Kitty".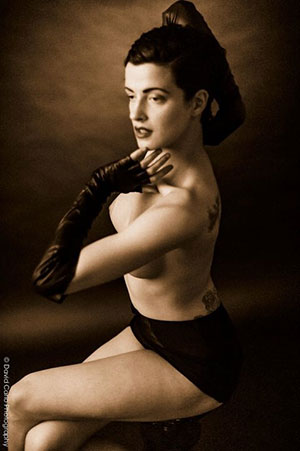 Music by:
DJ RCVGRL
RcvrGrl is a Montreal-based DJ with impeccable taste in music and style of a connoisseur.
Thus armed with addictive basslines, compelling vocals, and irresistible melodies; she moves us to lose our minds and find ourselves, and each other, in the music – "the ultimate unifying force."
Stunning visuals by:
VJ BXL
VJ BXL started mixing visuals in Oxford (UK) in 2008 with Metavisuals and carried on his journey in Montreal vjing for many underground psy/prog/minimal/ dubstep raves and parties around the city. BXL is a member of the Logic Vision Collective; a Multimedia Entertainment Project led by a group of DJ / VJ \ Producers & Media Manipulators, present in 5 continents. VJ BXL a.k.a Khalil is also founder of the Montreal Speakeasy Electroswing Collective.
speakeasyelectroswing.com
What are you waiting for? You know you want it!
Royal Burlesque Ball XIII
Saturday March 17, 2018 – 9pm- 3am
Rialto Theatre – 5723 Park Avenue, Montreal, QC H2V 4G9
$65 REGULAR TICKETS
From February 15th to March 16th 2018
$75 DAY OF EVENT
While supply lasts
$100 DOOR