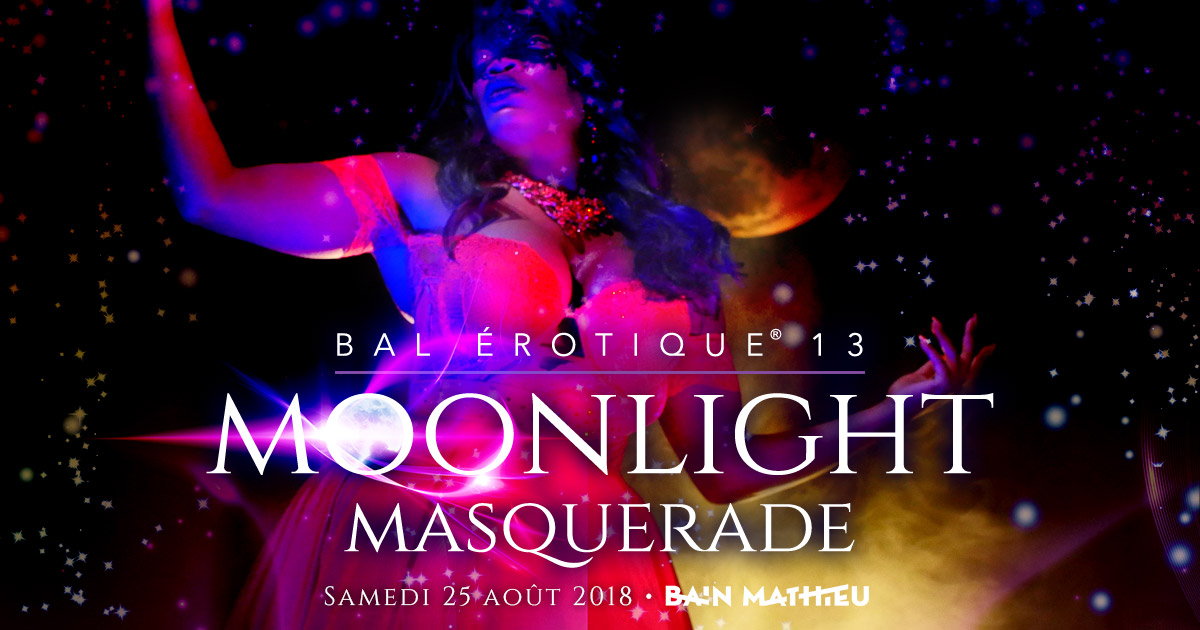 Bal Érotique 13 – Moonlight Masquerade – VIDEO
Ladies and gentlemen, the official trailer for the Bal Érotique Moonlight Masquerade is ready, here's a tease of what awaits you!
View it, share it with your friends, it's a Bal you won't want to miss!!
On Saturday August 25th, Monde Osé welcomes you to enter a secret world outside of the ordinary…a world of elegance, opulence, and grandiosity where you'll encounter mystery and sensuality. At Midnight the Full Moon will be high, the energy palpable, and erotic delights abound.
What secrets are behind the mask, will you dare to find out… here's a tease of what awaits you!
Let the Masquerade begin!
Get you tickets now while space is still available!
$75 REGULAR TICKETS
July 5th – August 24th
$85 DAY OF EVENT
August 25th 2018
$100 AT THE DOOR