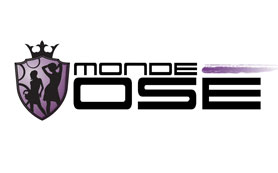 Bal Érotique V Fashion Show & Press Launch of Monde Osé Productions
Thursday, July 29, 2010, we invite media representatives to the Monde Osé Factory located at 995 Wellington Street, east of Peel, for a special event with our privileged members, contributors and creators of the 5th annual Bal Érotique.
The event will run from 19:00 to 21:00 and is an opportunity for all honourable members of the Canadian Press in the Greater Montreal Area, to meet the Monde Osé team and to receive our complete press kit. This event will be an occasion to discover who is creating and expanding this Montreal based company, which is about to export their brand of entertainment across North America.
Members of the Media will be offered free refreshments while meeting the president of Monde Osé, Frank, his Creative Director, MsV, their publicist, in addition to their performers and models, who will present a daring, upscale fashion show as a teaser of the Bal Érotique theme: Apocalypse.
This year, Bal Érotique celebrate its fifth anniversary, making Monde Osé the leader in
sensual and sexy entertainment in Montreal with over 7,000 participants since its debut.
Le Bal Érotique V: Apocalypse will take place on Saturday, August 21, 2010 at the Telus Theatre. A sensual and open minded event that will dazzle the senses with local and international artists!
The inspiration of this year's theme is an exploration of the 2012 doomsday theories predicted by the Mayans. The event will focus on the moments leading up to "The End" and the renaissance of human consciousness, building on the basic values of integrity, acceptance, respect and love.
Monde Osé, (which means "Daring People, Daring World"), promotes sensuality and couple unity through thematic events which converge fantasy into reality.
Monde Osé was launched in 2005, and to celebrate its first year anniversary created the Bal Érotique. Following that, Bal Érotique explored the themes: Garden of Eden (2007), Illuminati, a Masquerade Ball (2008) and finally Sweet Dreams, a Lingerie-Pyjama party where more than 1,500 people came to fantasize.
Members of the media wishing to attend our evening:
PRESS LAUNCH AND BAL ÉROTIQUE FASHION SHOW
When:  This Thursday, July 29th 19:00
Where:  995 Wellington Suite 200 – The Monde Osé Factory
(east of Peel, in Griffintown)
RSVP:  Alexander Frederick Joly at 514-662-1334
or by email: fredo@mondeose.com
We are available for interviews in person and by telephone, before or after the Bal Érotique V: Apocalypse.
We also invite you to download our full press kit available on this page and to watch our explanatory videos!
Monde Osé and Bal Érotique are registered trademarks of Booza Inc.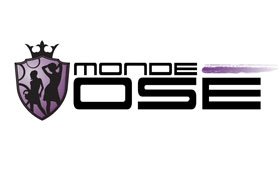 Jeudi le 29 juillet 2010, nous invitons les représentants des médias au Factory Monde Osé situé au 995 Wellington, près de Peel, pour un évènement spécial avec les membres privilégiés, les participants et les créateurs de cette 5ème édition du Bal Érotique.
La soirée se déroulera de 19h00 à 21h00 et sera l'occasion pour tous les honorables membres de la Presse Canadienne dans la grande région de Montréal de rencontrer l'équipe de Monde Osé et d'obtenir un dossier de presse complet. Cet évènement permettra ainsi de découvrir qui est Monde Osé, crée et basé à Montréal et sur le point d'être exporté à travers l'Amérique du Nord.
Les Membres des Médias se verront offrir des rafraîchissements gratuits tout en rencontrant le président de Monde Osé, Frank; la directrice artistique, MsV; son relationniste en plus de ses performeurs et modèles qui présenteront sous forme de parade de mode audacieuse et haut de gamme, un aperçu du prochain Bal Érotique, ayant pour thème: Apocalypse.
Cette année, le Bal Érotique célèbre son 5ème anniversaire, faisant de Monde Osé le leader du divertissement sensuel et sexy à Montréal après plus de 7000 participants et participantes depuis leurs débuts!
Le Bal Érotique V: Apocalypse aura lieu le samedi 21 août 2010 au Théâtre Télus à Montréal. Un événement sensuel et ouvert d'esprit qui en mettra plein les sens avec des artistes d'ici et du Monde entier!
L'inspiration du thème de cette année est une exploration des théories apocalyptiques Mayas de 2012. Cet événement mettra l'emphase sur les moments menant à «La Fin » pour permettre la renaissance de la conscience humaine en misant sur l'intégrité, l'acceptation, le re spect et l'amour en tant que principes moraux.
Monde Osé fait la promotion de la sensualité et de l'unité du couple à travers des événements thématiques qui apportent une fantaisie à la réalité.
En 2005, Monde Osé était lancé et pour célébrer son premier anniversaire Le Bal Érotique fut crée. Par la suite, Le Bal Érotique a visité les thèmes suivants : Le Jardin d'Éden (2007); Illuminati : un Bal Masqué (2008) et puis finalement Sweet Dreams, un party pyjama-lingerie où l'an dernier plus de 1500 personnes sont venus rêver.
Les Membres des Médias désirant assister à notre soirée :
RENCONTRE AVEC LES MÉDIAS ET DÉFILÉ DE MODE DU BAL ÉROTIQUE
Quand:  ce Jeudi 29 juillet 19h
Où:  995 Wellington suite 200 Le Factory Monde Osé (Angle Peel, Griffintown)
RSVP :  Alexandre-Frédéric Joly au 514-662-1334 ou par e-mail à fredo@mondeose.com
Nous sommes disponibles pour des entrevues en personne ou par téléphone avant et après le Bal Érotique V: Apocalypse.
Nous vous invitons également à télécharger notre Dossier de Presse complet disponible sur cette page et à visionner nos capsules explicatives!
Monde Osé et Bal Érotique sont des marques enregistrés de Booza Inc.