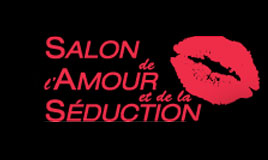 LE SALON DE L'AMOUR ET DE LA SÉDUCTION BRINGS BURLESQUE BACK IN TOWN
PROVOCATIVE, SENSUAL AND INSPIRING
LE SALON DE L'AMOUR ET DE LA SÉDUCTION BRINGS BURLESQUE BACK IN TOWN
MONTRÉAL, January 17, 2011 – Now well established in Montréal, le Salon de l'amour et de la séduction will be taking place again this year from January 21 to 23, just in time to prepare for Valentine's Day. This year, over a hundred exhibitors and seminar presenters will gather at the Place Bonaventure to offer a unique mix of seduction and education. However, it is the entertainment that is the true highlight and signature feature of this event that attendees look forward to each year. This edition will have a special focus on burlesque performances.
"Sexuality, and everything that revolves around it, is the main theme of this show that offers a fun, relaxed and friendly environment, explains Mikey Singer, organizer of le Salon de l'amour et de la séduction. Our event features exhibitors who explore sexuality and seduction in various forms, allowing visitors to learn, have fun and try the various products and innovations currently on the market."
On top of the various kiosks, visitors will have access to three stages where various erotic shows and conferences will be presented.
Tantalizing entertainment
Burlesque is the traditional art of strip tease made popular in the early parts of the 20th century. Today, Burlesque has taken many forms, but all have the common trait of honouring one or more of burlesque's previous incarnations, with acts including striptease, expensive costumes, bawdy humour, cabaret and more. No performer embodies the art of burlesque more than the current reigning Queen of Burlesque, and le Salon de l'amour et de la séduction's headline act like Roxi Dlite. Watch the first Canadian to ever be crowned Miss Exotic World dazzle you with her costumes, dancing and special talents. Opening for her is Maiko Starr of Alternative Fitness, who combines acrobatics, theatrics and pole dancing for a more modern take on erotic performance art in this new Burlesque act.
Enjoy as Jessy Gauthier and his dancers heat up the stage with a scintillating choreography and vivacious new single that will be sure to get you moving! The Monde Osé Cabaret will take you on a journey of sensuality through multi-disciplinary variety acts whose goal is to seduce their audience through high end, classy, yet provocative erotic performance art. This year's show, entitled "The MOB ball", can be defined in four words: strip, chic and mafia glam! It features MiMi Cherry, a fetish pinup siren. don't miss out the performance of Mr. Exotika Male Review, a group of dancers and entertainers with perfectly chiselled bodies, who dance with charisma, abundance of energy and with a playful attitude. Also featured is a lingerie Mafia fashion show that is out to turn some heads, heat up the runway, and take no prisoners. Finally, wander down the erotic art gallery aisle where several Montreal's artists will be featured.
Inspiring conferences
One of the main attractions of the event is, without a doubt, the numerous seminars that will bring visitors up to date on various seduction games and bring you to unknown territories. This is where visitors will learn more on the reproductive system to obtain better orgasms, take lessons in the art of burlesque striptease, learn how to choose adult toys, and much more.
Intriguing donjon
Various shows and seminars will take place on the donjon stage of the Priape Community. This is where it will be possible to learn more on bondage, a practice that is not well known and linked to many misconceptions. How do people who practice this activity see it? Some safety rules and a demonstration of useful and simple knots will also be presented. Other techniques demonstrated on this stage will be wax playing, erotic spanking, building your own toys from items found at the hardware store, and much more!
Hours
The Salon de l'amour et de la séduction is intended for couples and single people aged 18 year old and up. It is open from Friday, January 21 from 5 PM to midnight, Saturday, January 22, from 11 AM to midnight and Sunday, January 23, from 11 AM to 6 PM.
Tickets
It is more advantageous to buy tickets online prior to the show (Visa, MasterCard or American Express). General admission is $15.00 and the week-end pass is $22.50. When bought at the entrance, the tickets for general admission are $20.00 and the weekend pass is $30.00.
About le Salon de l'amour et de la séduction
Created in 1993, le Salon de l'amour et de la séduction is the biggest show intended for adults in Canada. On top of Montréal, the show is presented in Québec, Toronto, London, Hamilton and Halifax. Over 100,000 people have visited one of the shows last year.
To organize an interview or for a media accreditation, please contact Sophie Allard at 514 808-9474 or sallard@wagram.ca.