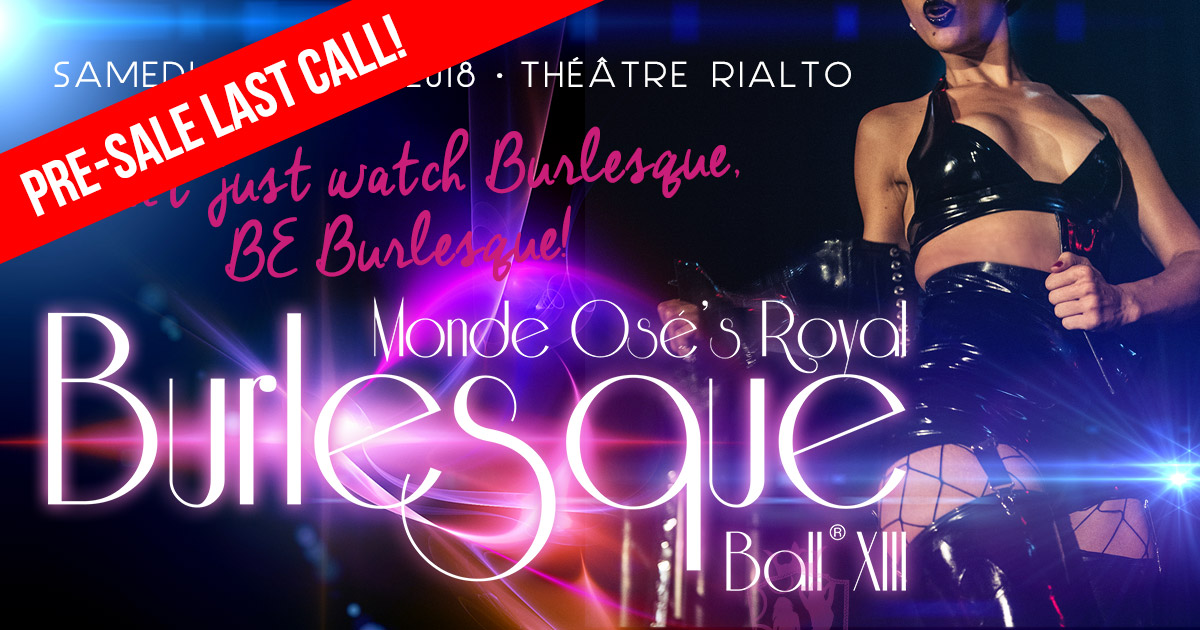 Burlesque Ball 2018 – Pre-sale – Last call!
Don't wait any longer, get a hold of your Royal Burlesque Ball tickets!
Hurry up!
Pre-sale ends December 21st and there are less than 50 tickets available.
Reserve your VIP table today for $480, to celebrate in all intimacy. Included: A reserved seated area, as well as 2 bottles of alcohol either premium 26 oz or regular 40 oz.
Tickets not included.
Royal Burlesque Ball XIII
Saturday March 17, 2018 – 9pm- 3am
Rialto Theatre – 5723 Park Avenue, Montreal, QC H2V 4G9
Until December 21st 2017
Less than 50 tickets available
$55 EARLY-BIRD TICKETS
From December 22nd 2017 to February 15th 2018
150 tickets available
$65 REGULAR TICKETS
From February 15th to March 16th 2018
$75 DAY OF EVENT
If availabilities
PRESALE TICKETS AVAILABLE HERE: https://www.tix123.com/tix123/etic.cfm?code=MOBB2018