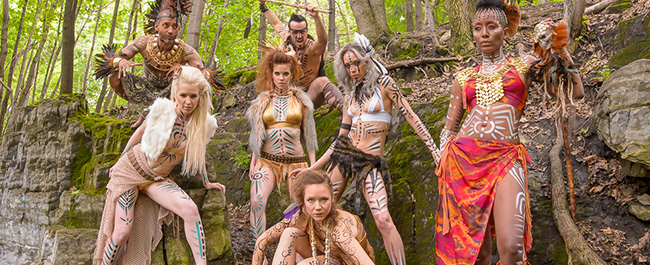 Call of the Wild – Show Schedule
The Bal Erotique has finally arrived! Our tribes heard the call and are ready to be guided by freedom's song. Are you part of the tribe? This is what awaits you during this transcendent evening:
Please take note that the evening starts at 9 pm.
21h: Khalil
21h45: Eric Mandala & Zu Zen «Estatic Dance World Music Show»
22h45: Opening Ritual Of The Goddesses
23h: Steven Caicedo
23h30: Terrato
24h15: Primal Lovers
1h15: Star Nova
and more…..
As you can see, this ninth edition of the Bal Erotique will be something magical.
There is still time to BUY your tickets!

You can also buy your tickets at Boutique Séduction
5220 Bd Metropolitain E, St-Léonard, QC H1S 1A5
(514) 593-1169
1$ from each ticket sold will be donated to the Sexual Health Network of Quebec.
For all information regarding this year's Bal Érotique, please visit the official website: