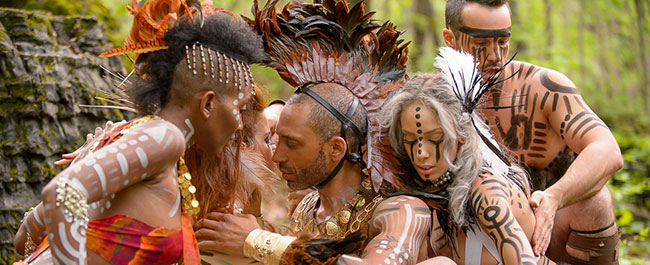 Last call for 65$ tickets
Approximately 24 hours to go until the Bal Erotique. Please note that is your last chance to get $65 tickets. Tomorrow, on August 30th, on-line tickets will be $75. At the door cover will be $90.
Act fast and BUY YOUR TICKETS NOW and save

Are you hesitating attending because you don't know what to wear? Don't over think things. The theme  was chosen according to its simplicity. Monde Ose wanted to promote a theme which would give people the opportunity to free themselves, where people are not afraid to be daring, or pushing their limits and trying something new that could maybe change their lives. You should not forget that the vibration of Call of the wild will be like a big beach party or even a jungle or forest party !
" Last minute " suggestions
For the women, nothing  simpler than wearing a bikini which you can accessorize with a "leopard" or "zebra" motif surong.
For men, you certainly have a pair of cargo shorts in your wardrobe !? Or even a bandana bought a long time ago that you have never worn?
Let go of worry and you will see it is simple to find something inspired to wear for the Bal Erotiquel ! There is no valid excuse not to attend this celebration of freedom and love. Dare to choose to experience this outstanding event.
The call has been sounded! Will you join the Monde Osé tribe ?