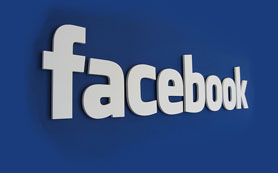 Facebook Survey – Chance to win a $600 prize
Please note. English follows below
* Une chance de gagner un panier cadeau d'une valeur de plus de 600$ ! *
Afin d'améliorer votre expérience avec nous, on a besoin de connaître vos préférences un peu plus.
Aidez-nous en complétant ce petit questionnaire rapide qui prend moins de 2 minutes a remplir.
Nous choisirons quelqu'un au hasard Mardi prochain à 23h59 pou
r gagner :
1x We-Vibe 3,
1x We-Vibe Salsa,
100$ de cadeau surprise de Sexy et Compagnie,
1x adhésion d'un an pour être membre de VenusCouples,
2x billets VIP pour le prochain Salon de l'amour et de la Séduction (18-20 Janvier)
Merci pour votre aide.
=============================================================================
* A chance to win a gift basket worth over 600$ ! *
In order to improve your experience with us, we need to know a bit more about your preferences.
Help us by completing this quick survey that will take less then 2 minutes.
We will choose someone at random next Tuesday at 11:59 pm to win :
1x We-Vibe 3,
1x We-Vibe Salsa,
100$ in prize from Sexy et Compagnie,
1x year membership to VenusCouples,
2x VIP tickets for the next Montreal Everything to do with Sex Show (January 18-20)
Thank you for your precious input.