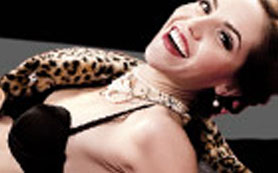 Frank Mondeose to host an evening at Karma
On Wednesday May 19th, Frank Mondeose will host an evening at Karma entitled ZOO with Carl Germain, for all of Montreal's party ANIMALS.
This is a collaborative event, but on this night we will be celebrating 2 birthdays, that of the gorgeous fetish model and Monde Osé performer MADRIA, and MsV`s boyfriend and Monde Osé Stage Manager, XANDER STARR.
Carl and the Karma team have put together a night of animation and wild partying with a beautiful and daring crowd.
If you would like to join us for a drink or for a night of wild partying, email
info@mondeose.com
for FREE GUESTLIST.