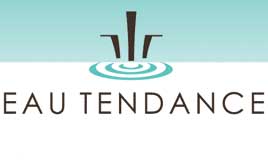 JOB OPENING: Bathroom and Kitchen Boutique
Technicien aux ventes/designer d'intérieur recherché* pour notre boutique d'articles de salle de bain et de cuisine en pleine expansion.Ayant connu des ventes au-delà des attentes, Eau Tendance – une boutique familiale -souhaite s'adjoindre un nouveau représentant désirant travailler dans un environnement amical, intéressant et dynamique.
Le candidat idéal :
. est bilingue
. possède une facilité pour la communication
. aime travailler avec le grand public
. a au moins une année d'expérience dans la vente au détail
. est indépendant, travaillant et autonome
. possède idéalement un diplôme ou un certificat en design d'intérieur (ou l'équivalent)
Prière de faire parvenir votre résumé accompagné d'une lettre de présentation à jennifer@eautendance.com. Pour en savoir davantage sur nous, visitez notre site web à www.eautendance.com
—————–
Busy bathroom & kitchen boutique currently has the following position open
Sales specialist / in-house interior designer
As the result of record breaking sales, Eau Tendance is looking to hire an additional sales representative. A family owned business; we work in a friendly, fun, fast past-paced environment.
The ideal candidate:
· Is fully bilingual;
· Has expert communication skills ;
· Enjoys working with the general public;
· Has at least 1 year of retail experience;
· Is entrepreneurial, autonomous and a self starter;
· Has a diploma or certificate in interior design (or equivalent) as an asset.
Please forward your resume with cover letter to: Jennifer@eautendance.com .To learn more about what we do please visit our website at
www.eautendance.com.
—
EAU TENDANCE
Tout pour la salle de bain
1525 Palerme, Brossard
450-465-1335