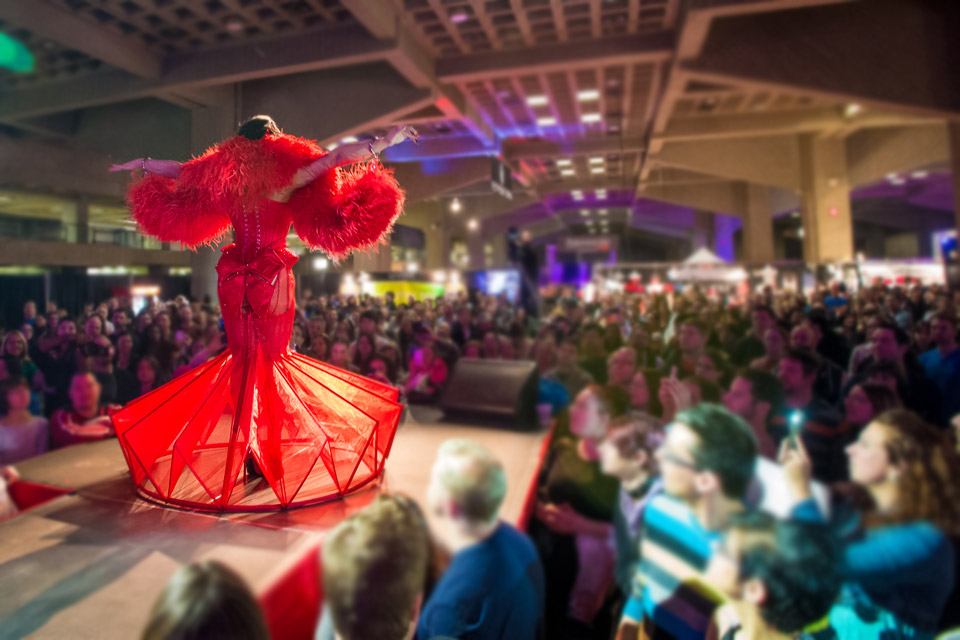 Montreal's 23rd Salon de l'Amour et de la Séduction Featuring a Monde Osé Lounge
From

January 20th –

22th

2017

, at the 23rd Salon de l'Amour et de la Séduction at Place Bonaventure in Montréal. Monde Osé, proud partner of the weekend long sex show welcomes you to cozy up with us at the Monde Osé lounge!  
The Salon de l'Amour et de la Séduction is geared towards singles, couples, and groups that are open to learning and or be inspired by anything that has to do with SEX.
You can expect educational seminars, entertainment; exciting stage shows, live erotic art performances, a kinky playroom, gift ideas and a whole lotta sexy shopping!
Here's a sexy gift idea like no other:
Tickets for Monde Osé's 11th Royal Burlesque Ball, Only 50$!
*special price exclusive to our kiosk during the show


NEW THIS YEAR: NEW Monde Osé LOUNGE AND STAGE located center heart of the salon.
Spice up your lives a little! Bring your lover, come solo or with a friend; our crew will be there to entertain you with bedazzling burlesque performances! The fresh faces of Monde Osé will certainly elevate the experience at this year's show.
VIEW OUR BURLESQUE PERFORMANCE SCHEDULE HERE.
Stay tuned for our upcoming newsletter with more information regards to our Ball. 
The ultimate sexy experience for lovers if you ask us.
See you soon! xxx

Monde Osé's Royal Burlesque Ball X11
Saturday, March 18th, 2017 at the Rialto Theatre in Montreal
only 55$ until February 9th!