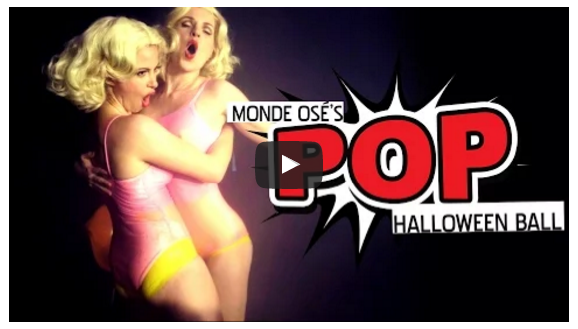 PHOTO ALBUM & VIDEO RELEASE | Monde Osé Halloween Ball 2016 ft. POP
Dear lovers, the video of our glorious POP Halloween celebration has been released and we're excited for you to have a look. 
Remembering Saturday, October 29th, inside the gorgeous St-James Theatre underground. Where our favorite pop stars, artists, and celebrity look-alikes came together to celebrate the living and the dead, in a daunting POP CULTURE & ART themed HALLOWEEN experience. 
It was extravagant, colorful and visually stimulating. The overall vibe and everyone's costumes were delicious! xxx
Without further ado, here it is we'll leave you to it.
Hoping everyone had an amazing time with us, allow us to say thank you. Thank you for your loyalty and love!
We've published a photo album on our Facebook page for you to tag your-sexy-selves and share with your friends.

Until next time…
THE ROYAL BURLESQUE BALL 2017, Saturday, March 18th. 
#savethedate
Stay sexy Montreal.
Monde Osé, xxx