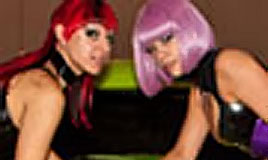 MsV and MiMi Cherry steal the spotlight
(Toronto, Nov 2009) Last week, MsV, MiMi Cherry and I went to the Everything to do with Sex Show in Toronto to get a glimpse of the latest and greatest in the adult sex industry.
Both MsV and MiMi Cherry showed up representing Monde Osé in their trademark sexy outfits and STOLE THE SHOW. Wearing their sexiest latex and strutting their stuff up and down the aisles of the show, garnered attention from everyone around them, unable to walk more than 10 feet before asking to have their picture taken repeatedly.
Stopping to pose for a photographer almost always drew a crowd of eager camera lenses trying to capture these fabulous and classy sirens. From 1 to 5, 10, 25, 50 people shooting them in 5 minutes…It was absolute craziness!
I have never seen so many flashes at one time (see the video below for an example). This experience truly gave us a taste of what Hollywood celebrities live on a daily basis…can this be a sign? Only time will tell…
Check out some pictures and candid video from their time at the show! Feel free to leave your comments!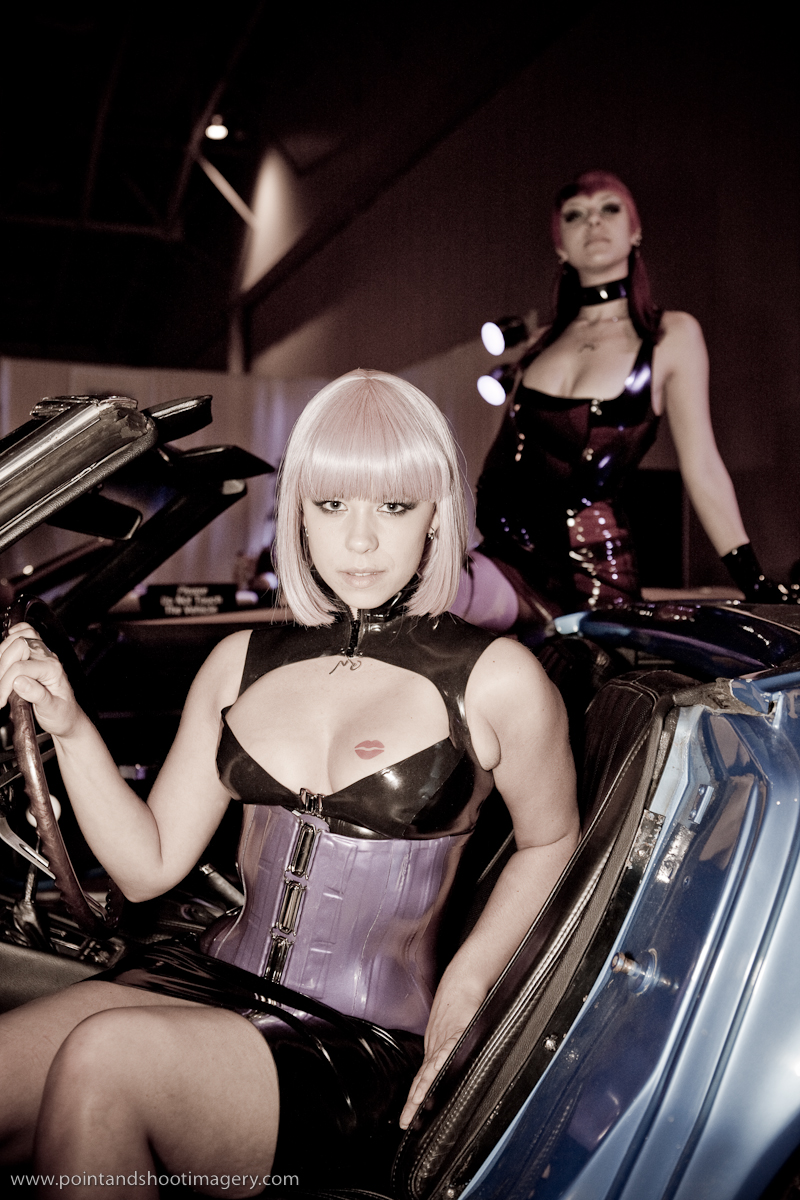 Photo by: Andy Wright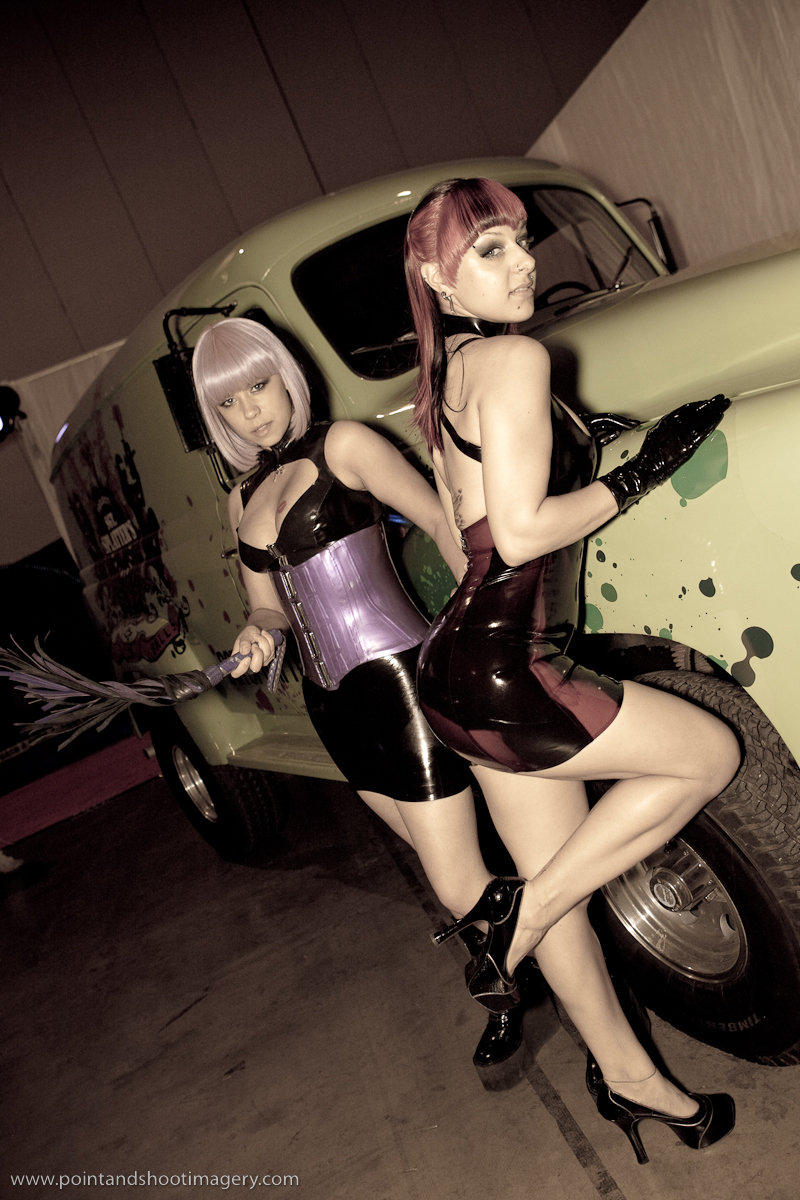 Photo by: Andy Wright
MsV & MiMi Cherry pose with another model in an exhibitors booth
[youtube id="W08NO0KDVyY" mode="normal" align="center"]
MsV & MiMi Cherry pose in front of a vintage Corvette
[responsive_vid]
KEEP YOUR EYES ON THESE TWO AS THEY CONTINUE ON THEIR JOURNEY TOWARDS STARDOM!