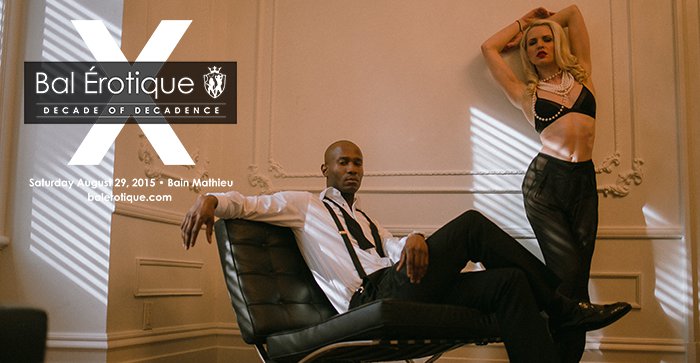 Possible Reservation Details for Bal Erotique X
Monde Osé would like to remind you, that during the celebrations of the 10th Bal Érotique, which will take place on Saturday, August 29th, 2015, you can make several types of reservation to assure you live a sensually extraordinary experience!
RESERVATION OF TABLES AND BOTTLE SERVICE
Would you like to spend the evening surrounded by your friends? Nothing more simple. Reserve a VIP table. This is what is included:
2 standard 40 oz bottles or 2 premium 26 bottles
1 Monde Osé gift pack
Skip the line priority access


Please note that the reservation does not include the purchase of your ticket.
RESERVATION AT THE EMBASSY SUITES HOTEL by Hilton Montréal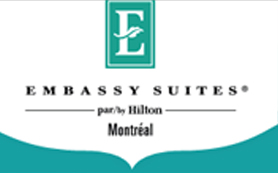 To simplify your evening, Monde Osé has teamed up with Embassy Suites to offer affordable and quality rooms. All you have to do is click the link below and complete your reservation:
http://embassysuites.hilton.com/en/es/groups/personalized/Y/YULDNES-BE5-20150829/index.jhtml?WT.mc_id=POG
TICKETS PURCHASE
Monde Osé would also like to remind you that there are no more than 300 tickets left. Places are limited, act soon!
Here are all the points of sale: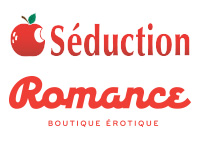 BOUTIQUE ROMANCE MONTREAL W.
1821 Ste-Catherine W.
Montreal, QC H3H 1M2
514-876-3656
BOUTIQUE ROMANCE PONT-VIAU
14 Pont-Viau St.
Laval, QC H7N 2X9
450.669.6169
BOUTIQUE ROMANCE MONT-ROYAL
723 Ave Mont-Royal
Montreal, QC H2J 1W7
514-522-6969
BOUTIQUE ROMANCE CURÉ-LABELLE
145 Curé-Labelle
Laval, QC H7V 2R7
450-681-7049
BOUTIQUE SÉDUCTION
5220 Metropolitain E
Saint-Léonard, QC
514-593-1169
*Anyone with a Bal Érotique ticket purchased online or in store, will receive a 15% discount on all regular priced purchases at any Boutique Séduction or Boutique Romance. You must show your Bal Erotique ticket in order to take advantage of this special.
EXCLUSIVE NEW POSTER
Monde Osé is very excited to bring you the next Bal Érotique. Here is an exclusive new poster to tempt and tease you! Get an eyeful!