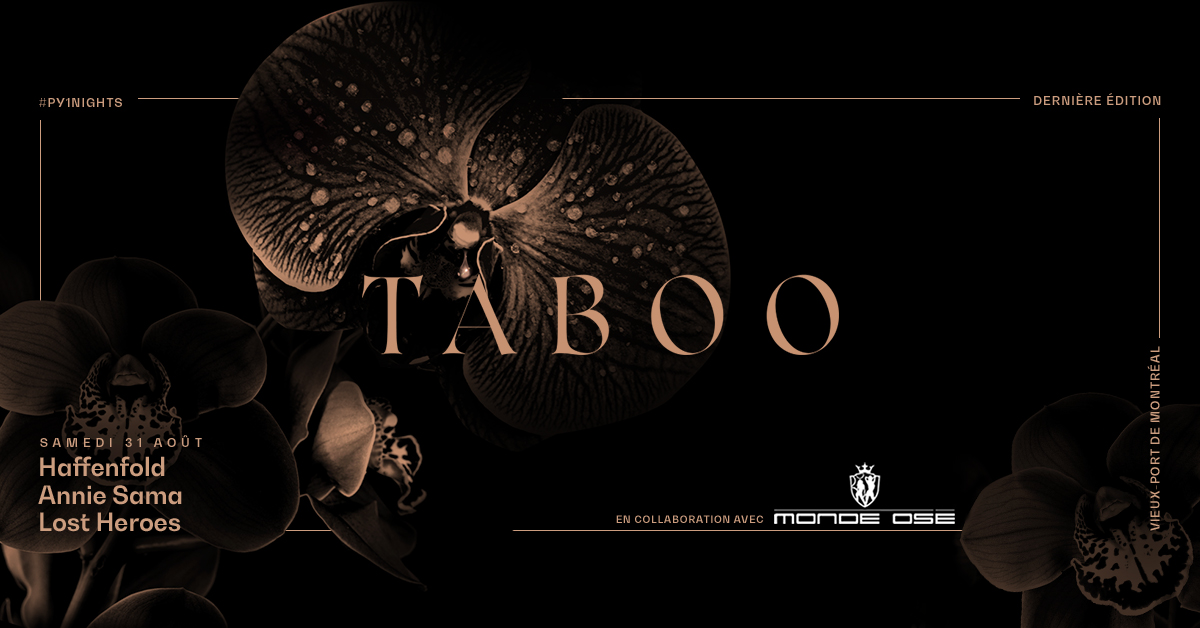 PY1 Nights | Taboo | Last Edition – Saturday August 31 2019
Join us for the last edition of TABOO 🌺
A night in collaboration w/ Monde Osé
Saturday, August 31st 2019, 10pm-3am
Clock Tower Pier – Old Port of Montreal
An adult playground, a garden of curiosity, a sensual exploration of human desire. Integrate yourself with futuristic technology and explore the limits of voyeurism.
20% discount for the Monde Osé community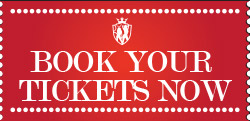 Artists:
▲ Haffenfold ▲ Annie Sama ▲ LOST HEROES ▲ The Foxy Lexxi VJ: △ Remoz
Dress to express your innermost desires one last time at the pyramid. Follow our custom-made mood boards and let your curiosity run free.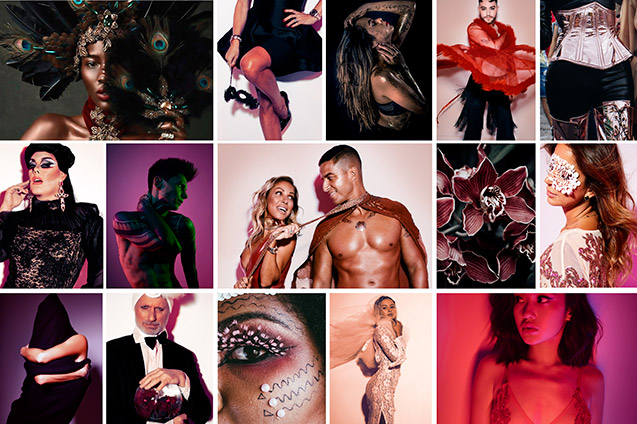 An awe-inspiring journey through staggering visuals, electronic music and unforgettable moments of connection before we leave Montréal to set up camp in Miami.
Arrive early to enjoy the special moments and performances for the occasion.
Must be 18 & over.
Sponsored by TELUSfr & Accenture