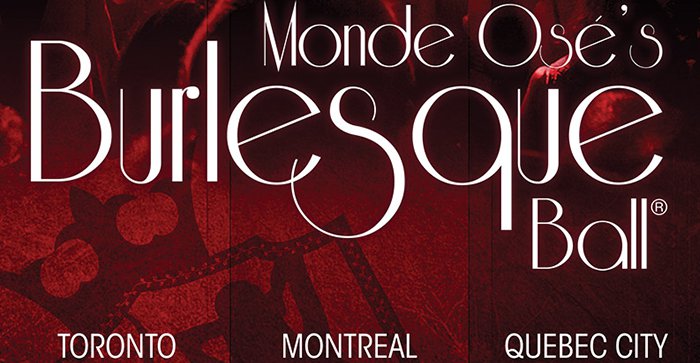 Royal Burlesque Ball – Montreal – March 19, 2016
Monde Osé is proud to announce that we are taking our very own Burlesque Ball experience on tour, coming to a city near you in 2016. Now you have an opportunity to join our burlesque extravagant movement as it happens. Keep checking our website for event details in the near future, but for now, here is where we will be…
Royal Burlesque Ball – Montreal
March 19, 2016
It is our great pleasure to announce our featured performer at the Royal Burlesque Ball…
Michelle L'amour!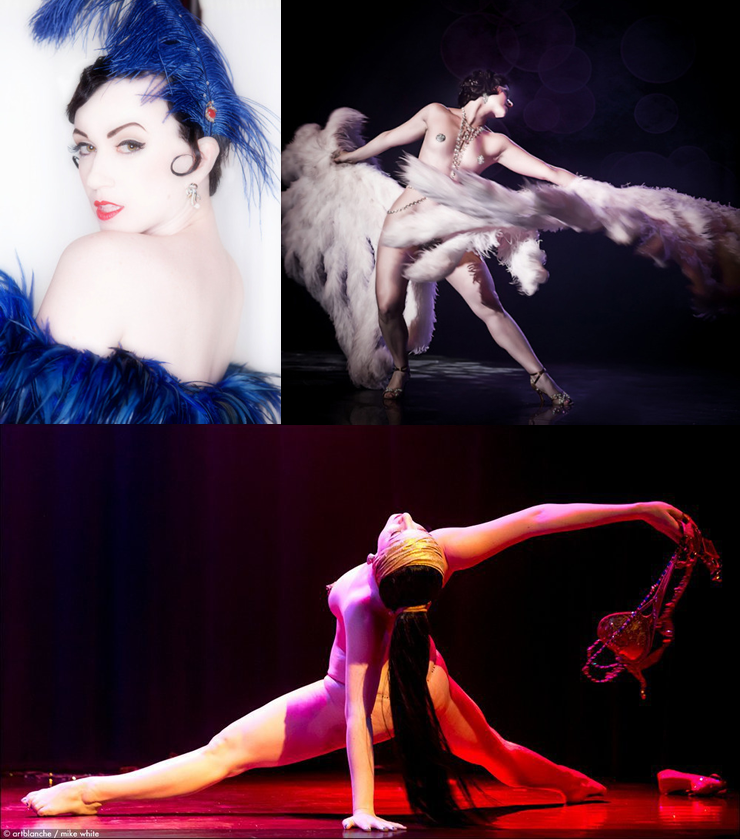 Photo credit: via www.michellelamour.com
Michelle L'amour is one of the hottest performers today, deserving of the title of International Queen of Burlesque.  L'Amour was inducted in the Burlesque Hall of Fame in 2005 and ranked in the TOP 5 of Burlesque by 21st Century Burlesque since 2009.
She's teased audiences around the world and performed in the top burlesque shows like Lucha Va Voom, Dita Von Teese's Strip Strip Hooray, The World Busker's Festival, and Superstars of Burlesque.  In 2010, her world renowned dance company, The Chicago Starlets, won the title of "World's Best Burlesque Group" at the Burlesque Hall of Fame.
Michelle is known for her popularity onstage, as well as on TV (Semi Finalist for "America's Got Talent " – Season One, "Sexual Healing" – Showtime, "In the Bedroom" – OWN, Carson Daly, etc) and in international documentaries (like Tokyo's "New Burlesque", Canada's "What a Booty" and "The Art and Heart of the Tease", Immodesty Blaize's "Burlesque Undressed," and others).
Get to know Michelle L'Amour in this video interview by Frank Mondeose.
Join us for another seductive show by Michelle L'amour and other burlesque performers (to be announced soon) at the Royal Burlesque Ball at the Montreal Rialto on March 19th!
Michelle L'amour

Photo credit: Red Riding Photography
Our Royal Burlesque Ball headliner is Michelle L'amour, one of the hottest performers today.  This Chicago-based starlet has been teasing audiences around the world with her performances in top burlesque festivals and shows like Dita Von Teese's Strip Strip Hooray.  Get to know Michelle L'Amour in this video interview with Frank Mondeose.
Lou Lou La Duchesse de Rière

Photo credit: Andrea Hausmann
Miss Lou Lou la Duchesse de Rière is a sweet seductive performer who has been singing, dancing and acting for over 15 years. She's trained under the tutelage of none other than Michelle l'amour, forming a relationship that helped her grow as a performer. Skilled in knife throwing, Martini downing, and sharp shooting La Duchesse is an exotic force to be reckoned with.
Miss dd Starr

Photo credit: Ruth Gillson

Miss dd Starr grew up in a dance studio trained in ballet, jazz, tap and contemporary, bursting into the Toronto Burlesque Scene in 2007.  Winning Toronto's Strip Search competition in 2008 quickly launched her solo career.  Miss dd has performed in shows and burlesque festivals across North America. Like Lou Lou, Miss dd worked with Michelle l'amour in the past, and will now be reunited.
The Lady Josephine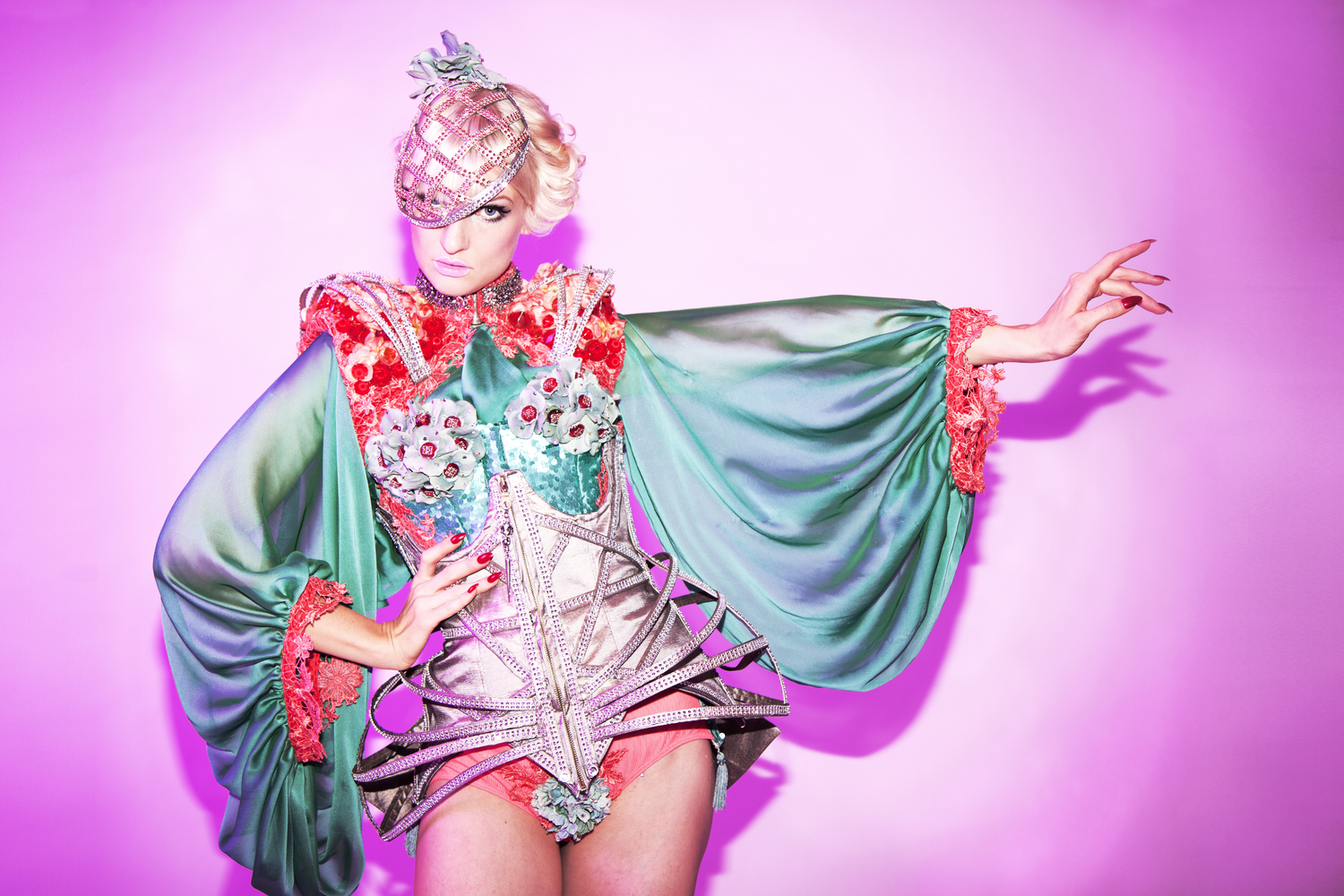 Photo credit: Mary Elam Photography
And presenting our sensational MC, The Lady Josephine, also known as a "Tall Glass of Bad Ass".  Josephine is famous for an award-winning performance style that fuses strong characters with classical dance and mime. She's graced the stages of some of the biggest burlesque festivals across the continent. She also teaches burlesque at her Montreal dance school, Arabesque Burlesque.
We're proud to announce that DJ Papa Kola will be the master of sound at The Rialto Theater for our Monde Osé Royal Burlesque Ball on March 19th, introduced by DJ Steven Caicedo!
Papa Kola is the Deep-Tech-Swing-House project of Nicholas Rousseau, also known by his alter ego, Kola Papass. In this project, Kola brings love and happiness through rhythm and melody, and is often accompanied by members of The Ubiquitous Family. Papa Kola will bring that organic vibe of live music completely blended in the electronic mix, an experience of deep fusion in a journey of love and light!
Click here to listen to Papa Kola
For those of you looking for hotel accommodations near the Royal Burlesque Ball, our friends at Embassy Suites have an exclusive special price for our members.  Click here to book your room until March 19, 2016 to get your special Monde Osé rate!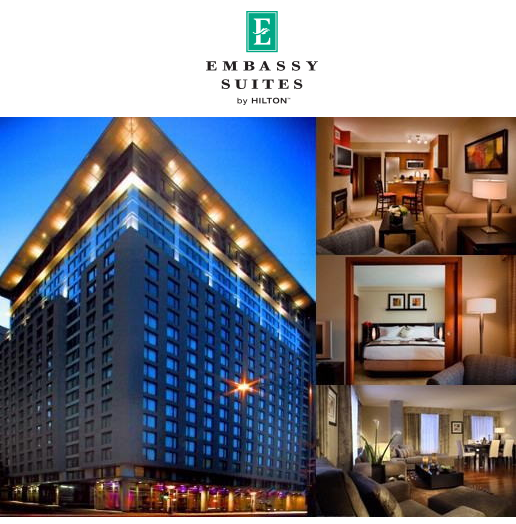 Regular: $65
Day of event: $75

3-SHOW Passes also available: $120 for Toronto, Montreal and Quebec shows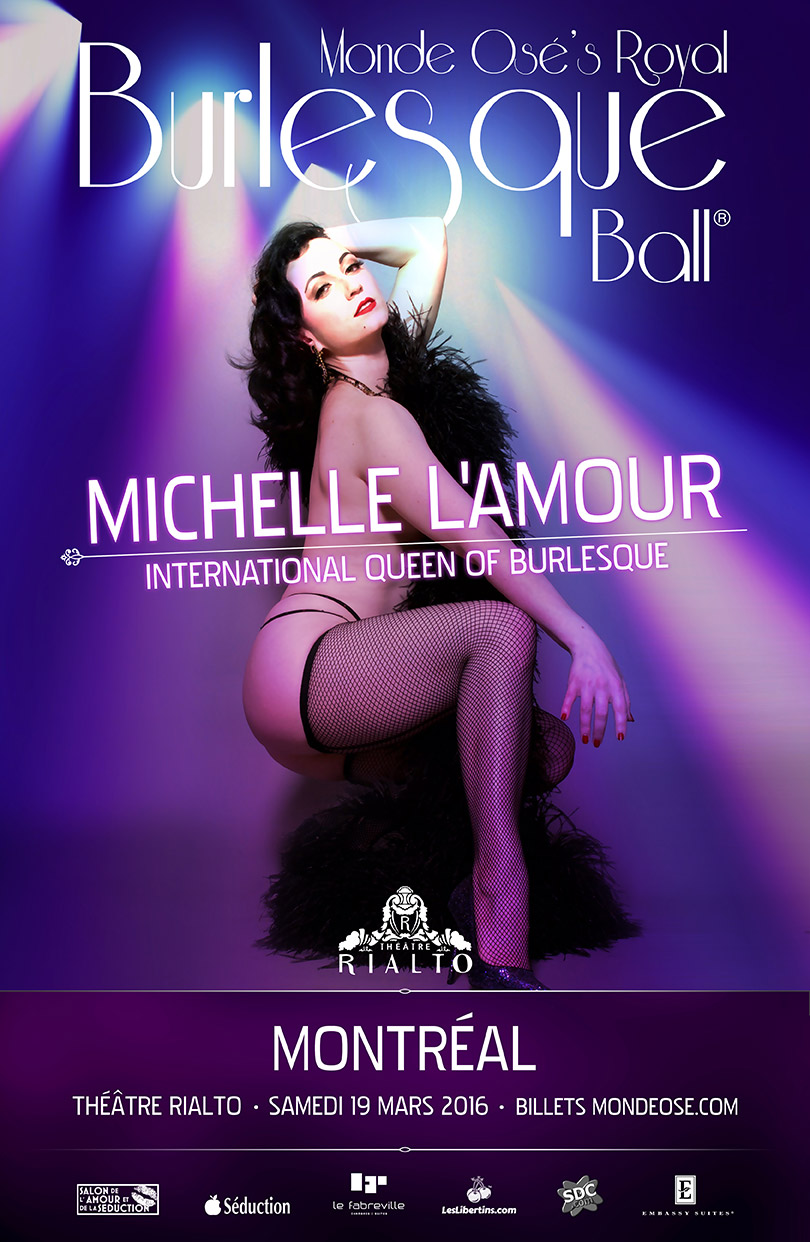 VIP Table Service is now available at only $480!

LIMITED quantities only – first come, first served!
VIP Table service includes:
– Two 40 oz bottles of regular alcohol OR Two 26 oz bottles of premium alcohol
– A private VIP table for the entire event
– Line bypass – don't wait in line!
– Table goodies as a special thank you to our Monde Osé VIPs
– No tickets included.
All guests must also have a ticket to the event.