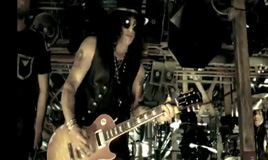 Slash revives vintage ROCK
Any true lover of rock knows that we haven't heard real rock in decades! Gone are the days of  '70 and '80's classic songs that spoke to a generation of hippies and rockers!
Well, its back, and who better to revive this badboy machine, then one of the senators of rock, SLASH.
Check out his new video and single release, and enjoy it like the good old days!
Oh and for those of you coming to Bal Erotique V Apocalypse, and keep asking me what to wear, you can add this video to the repertoire of inspiration videos!
PEACE!
[responsive_vid]