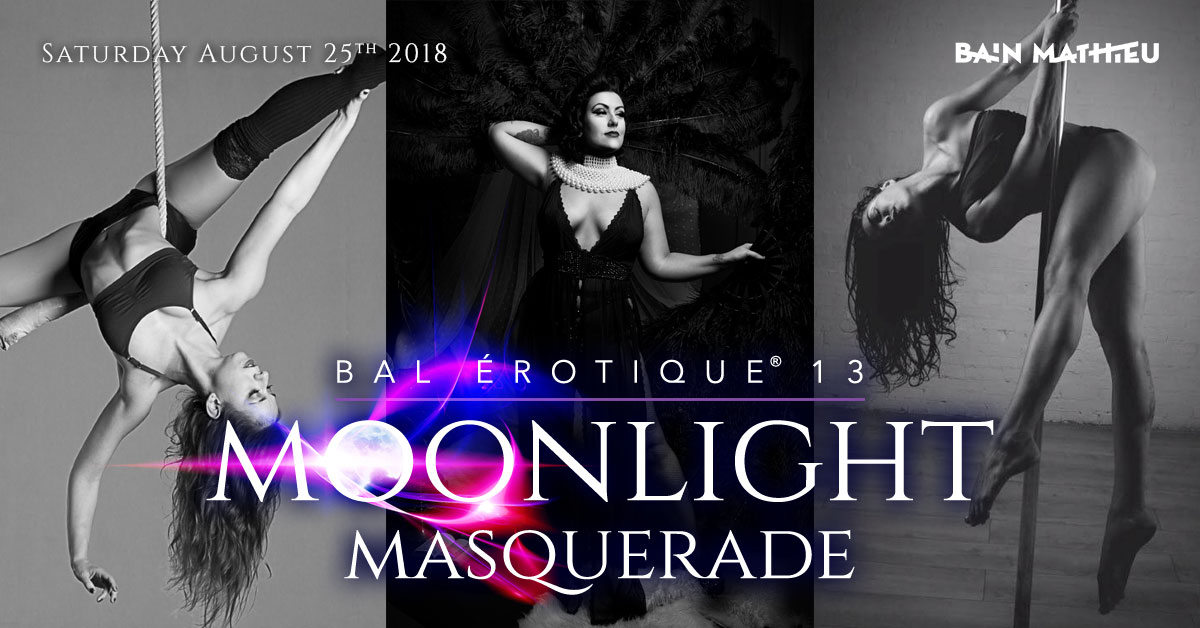 Bal Érotique 13 – Full Performance Lineup
At Monde Osé, we keep our promises!
It is with great excitement that we reveal the full performance lineup and DJ announcement for our Last Bal Érotique, Moonlight Masquerade.
We have chosen some of the very best to tantalize and surprise you on this memorable evening!
As you were all pleased to find out last week, our headliner will be none other than Miss Viva Las Vegas, Monde Ose's own, Lexxi Brown!
Here are the rest of the main performances of the night:
---
---
---
Can you feel it! The excitement growing, the eagerness to attend this last Bal. The chance to see those incredible performances and groove all night! To be transported on the dancefloor with beats that run through your soul…
---
---
Would you like a bit more intimacy and smother vibes? You'll be well taken care of!
---
Saturday, August 25, 2018 – 9pm- 3am


2915, Ontario Street East, Montreal, QC H2K 1X7
You will need one of these to Open the door to your Moonlight Masquerade:
$75 REGULAR TICKETS
July 5th – August 24th
$85 DAY OF EVENT
August 25th 2018
$100 AT THE DOOR