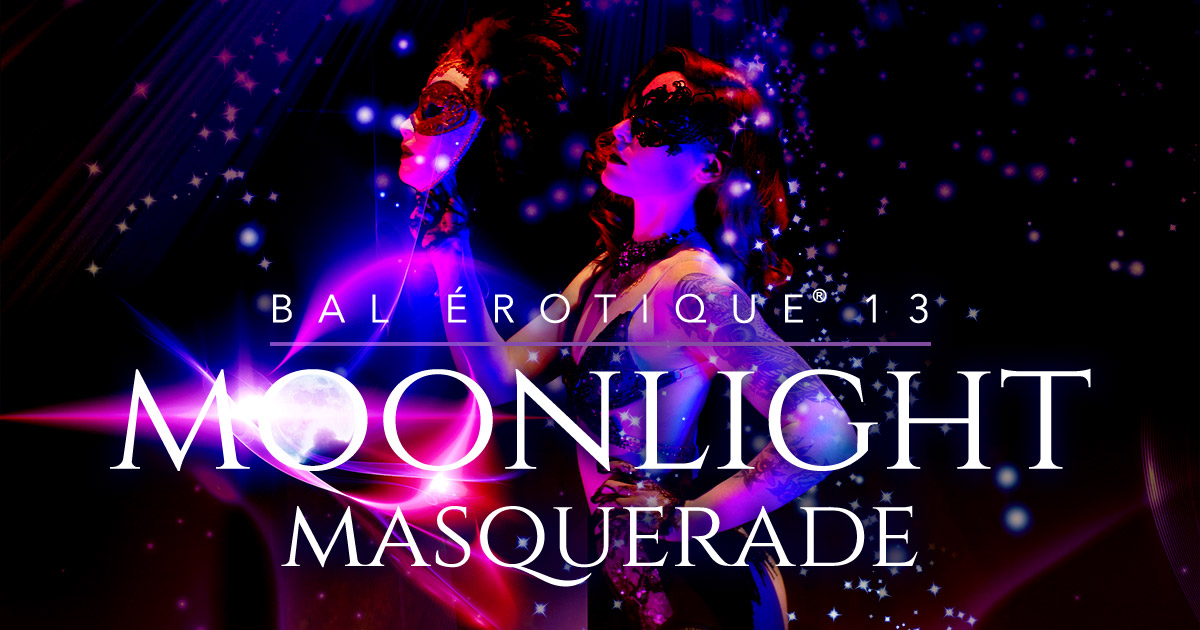 Bal Érotique 13 – Moonlight Masquerade – Sat. August 25, 2018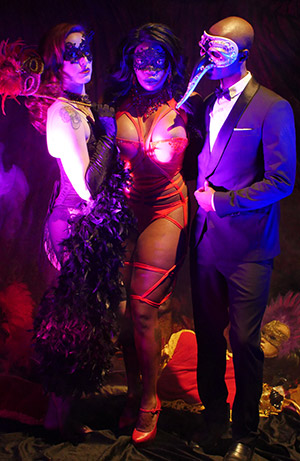 Come on in! Step inside!
Don't forget: try to hide!
Cover your charming face
With ribbons and lace.
You'll win at any task
If you just wear the mask…
This August 25th, 2018 at Monde Osé's Bal Érotique 13th edition, we invite you to The Moonlight Masquerade. Hosted at Bain Mathieu in Montreal.
On a warm summer night with the full moon high, enter a world of mystery and celebration, where seduction and desire await you.
Beyond the curtains, masked guests in lavish costumes will mingle and revel on the dance floor; identities concealed and fantasies will become reality for one night only. The Monde Osé hosts and entertainers will as ever, ensure that your every senses are delighted and passions ignited at a masked ball like no other.
Masks are an essential accessory and we encourage you to surprise us with your creativity and come dressed in your most alluring, sexy, or elegant apparel.
---
Enter the Masquerade where face covers are on parade!
Let us see, shining souls consumed by desire, on a search to please each other
---
$65 EARLY-BIRD TICKETS
June 5th – July 4th
150 tickets available
$75 REGULAR TICKETS
July 5th – August 24th
$85 DAY OF EVENT
August 25th 2018
$100 AT THE DOOR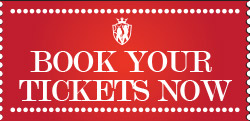 Treat yourself with the premium package VIP table for $480, to celebrate in all intimacy.
Included: A reserved 6 to 8 seated area , as well as 2 bottles of alcohol either premium 26 oz or regular 40 oz.
Tickets not included.
Le Bal Érotique, create an environment of pure exhilaration, fantasy and titillation where liberated souls are sharing a similar mindset toward sexual attitudes and eroticism …it's up to you!

Saturday, August 25, 2018 – 9pm- 3am
Bain Mathieu – 2915, rue Ontario Est, Montréal, QC H2K 1X7
balerotique.com