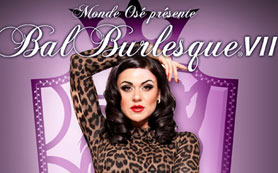 Code vestimentaire suggéré pour le Bal Burlesque / Suggested dress code for the Burlesque Ball
Please note: English email follows BELOW:
2 semaines avant l'évènement le plus glamour de Monde Osé.
N'oubliez pas, ce sera votre chance de voir le tout nouveau spectacle de Roxi Dlite (Reine internationale du Burlesque)!
Pour ceux qui se demanderaient quoi porter, voici ce qui est suggéré:
Le Bal Burlesque est une célébration de l'art classique du striptease.
C'est dans cette optique que nous invitons les femmes à porter ce qu'elles veulent allant de la robe sexy à un ensemble de lingerie (ou pasties). La plupart des femmes portent un corset et différents types de lingerie. Nous suggérons d'avoir plusieurs épaisseurs de vêtements donc si vous vous sentez plus aventureuse au cours de la soirée, vous pouvez enlever un morceau, tout comme nos performeuses.
Pour les hommes, il est suggéré devenir habiller de manière élégante : De beaux pantalons, une chemise propre, peut-être des bretelles et/ou veston. Bref inspirez-vous des années 1920-1940.
Le plus important est de se sentir à l'aise et de faire un effort vestimentaire!
Notez-bien que les jeans ne sont pas permis.
L'évènement de Montréal le plus complet en sensualité mariant un ménage à trois de perfection:
Une soirée dansante excitante, la clientèle la plus sexy et osée en ville et des performances de classe mondiale.
Achetez vos billets dès maintenant, Le Pussycat Room vous attend!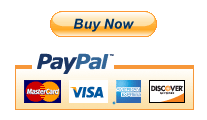 Pour votre divertissement :
Dj: Benn Starr (NYC)
Performances par:
Roxi Dlite – Reine internationale du Burlesque
MiMi Cherry – Cover Girl du Magazine Von Gutenberg
Madria – Modèle de lingerie et de latex
Pour réservation d'Hôtel:
Pour réservations de souper au restaurant le Petit Extra appelez (514) 527-5552
Référence: Le Bal Burlesque VII
———————————————————————————————
2 weeks until Monde Osé's most glamorous event!
Don't forget, this will be your chance to catch the DEBUT of Roxi Dlite's (International Queen of Burlesque) brand new act!
For those inquiring about what you should wear, this is what we suggest:
The Burlesque ball is the celebration of the classical art of the strip tease.
It's in this spirit that we invite women to wear what they would like, whether it is a sexy dress or a lingerie kit, or just pasties, for the more daring ladies. Most women wear corsets, bustiers and different types of lingerie. We suggest wearing multiple layers so that as you start to feel more adventurous throughout the night, you can start to remove certain pieces, just like our performers.
Gentlemen should be dressed in an elegant manner. Nice pants, stylish shirt, suspenders, vest etc. Basically, inspire yourself from the 1920-1940's.
The most important thing is to feel comfortable in whatever you choose to wear and that you make an effort to match the theme of the event.
Please take note that blue jeans are not permitted.
Montreal's most complete sensual event marrying a threesome of perfection:
An amazing dance event, the sexiest and most daring clientele in the city and world class performances.
Get your tickets now. The Pussycat room is waiting for you.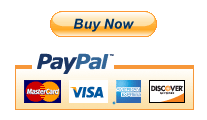 For your entertainment:
Dj: Benn Starr NYC
Performances by:
Roxi Dlite – International Queen of Burlesque
MiMi Cherry – Von Gutenberg Magazine Cover Girl
Madria – Lingerie and Latex Model
For Hotel Reservations:
For group dinner reservations at le Petit Extra call (514) 527-5552
Reference: Le Bal Burlesque VII