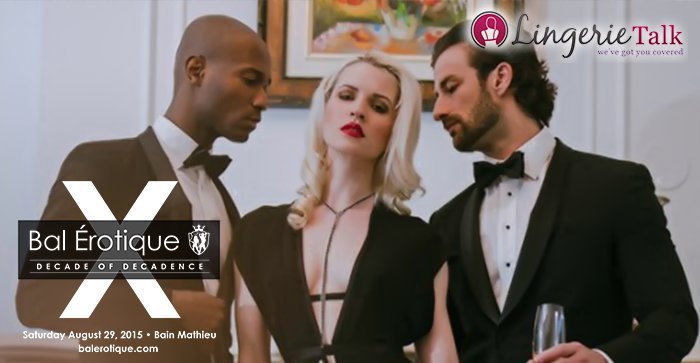 Edgy Lingerie Label Swings Again at Montréal's Famed 'Erotic Ball'
This article is featured in

http://www.lingerietalk.com/2015/08/11/lingerie-news/edgy-lingerie-label-swings-again-at-montreals-famed-erotic-ball.html
Posted by richard | August 11, 2015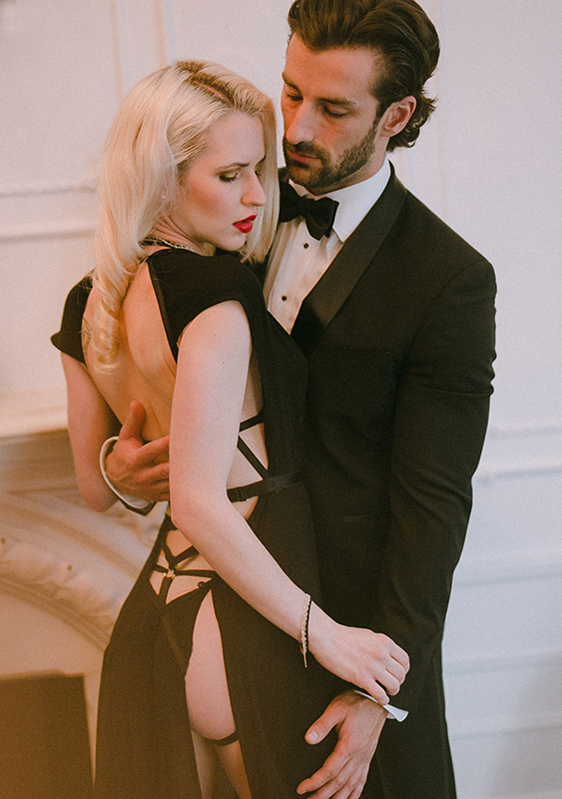 The sexiest city in North America will celebrate a "decade of decadence" later this month with the return of the annual 'Bal Érotique', a steamy mélange of fashion, flirting and partying for Montréal's stylish club crowd.
But for local lingerie designer Evelyne Fay, the event will also mark a triumphant return to the fashion scene after a devastating setback nearly scuttled her highly regarded brand.
And with the motto "Dress To Undress", the 10th annual Bal Érotique should provide plenty of exposure for the latest edgy designs from White Label lingerie and clothing brand.
White Label took the unusual step of partnering with organizers of the Aug. 29 soirée, creating the original lingerie fashions worn by models in Bal Érotique Xpromotions and dressing six hostesses at the event. The company's new collection of fashion-forward black lingerie and complementary clothing was unveiled last week at a VIP event to promote the upcoming ball.
The Bal Érotique X is hosted by a group called Le Monde Osé ('Daring World'), which organizes seminars and club parties to promote a liberalized approach to sexuality. And while Bal Érotique might sound like a throwback to Plato's Retreat-era sex parties, it's more like a stylish sensualist fantasy world than a swingers' free-for-all.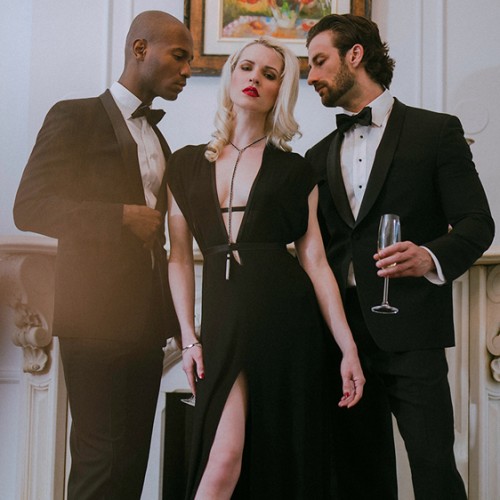 Designed to "celebrate love, sensuality and freedom of expression … through music, live performance art and audience participation," the event has a strict code of conduct that prohibits public sexual activity — while encouraging lots of foreplay.
"We suggest you build up the sexual tension at the party and release it in the privacy of your own home or hotel room," the company advises.
At the same time, Bal Érotique's dress code ("Gatsby meets 50 Shades") encourages partygoers to wear their best formal finery, but be prepared to shed a few layers as the evening progresses.
"Wear an outfit that embodies the sensuality of slowly and deliberately revealing yourself to a lover," the event guidelines suggest. "Whether you choose to wear that sexy black dress all evening or come ready in your lingerie, the idea is to keep it elegant."
The bash will be held in Bain St-Mathieu, a club designed to resemble an ancient Roman bath and whose emptied swimming pool will serve as the Bal Érotique Xdance floor for the evening.
The ball is also an appropriate showcase for a brand relaunch that seemed impossible a year ago.

White Label, with its signature look of minimalist black-and-white contrasting styles in both lingerie and ready-to-wear clothing, was an emerging Montréal trendsetter a couple of years ago, and was sold in 10 boutiques across Canada. Then disaster struck.
During a holiday weekend in early 2014, a water pipe burst in the company's boutique and went unnoticed throughout the weekend. Owner Fay lost everything — her clothes inventory, fabrics, computers, sewing machines — and was able to save only the original patterns she created for her collection.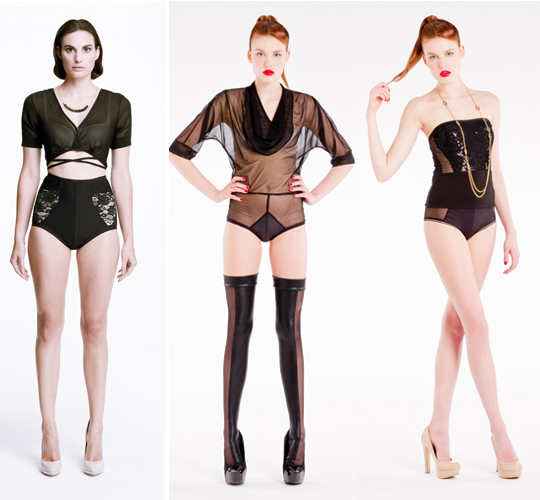 Although the damage was covered by insurance, it forced Fay "to step back and meditate and decide how to proceed," she told Lingerie Talk.
White Label was reborn earlier this year as a bespoke atelier for select Montréal women, with Fay, 39, creating custom garments herself. At the same time, though, she was putting together a new lingerie collection to relaunch her brand this fall.
She met Frank Mondeose, the organizer of the Bal Érotique, at a seminar in the spring and realized the sexy event could provide a good platform for White Label's rebirth.
"They wanted to make Bal Érotique more fashionable, but they had never worked with a designer before," she said. "It was a perfect fit."
The modesty-optional event also answers a question that plagues many women who appreciate the liberal ethos of lingerie as an outerwear fashion statement —where can I dress like this and not shock everyone?
"For White Label, it is a way to approach all these women in Montréal directly," Fay said. "It is the best way for me to be seen. My designs may be a little bit extreme for everyday. … For me, you need a reason to undress."
Predictably, Bal Érotique has had its detractors over the years, but Fay insists the event is much tamer than its reputation.
"For some people it is shocking, but this is the most respected place a woman can be," she said. "Men act as real gentlemen. They don't touch you, they don't bug you. There's a lot of flirting, but it's more chic than trashy."
The Bal Érotique, which began in 2005 with "120 very daring souls", grew to more than 1,500 at last year's event.
White Label will also show its new line at Toronto's Everything To Do With Sex show in October and the Amour et Seduction companion show in Montréal in January. The brand's new collection will also be available on its revamped website, which will be live in September.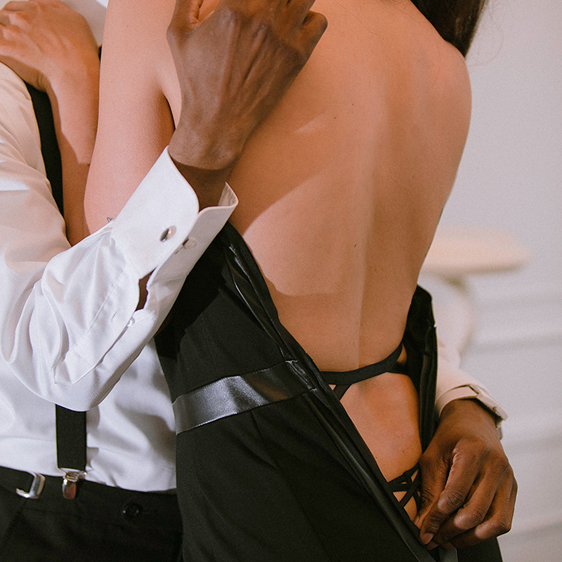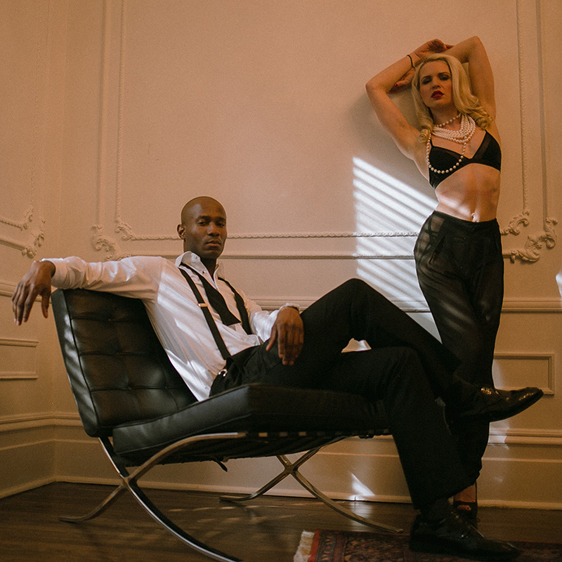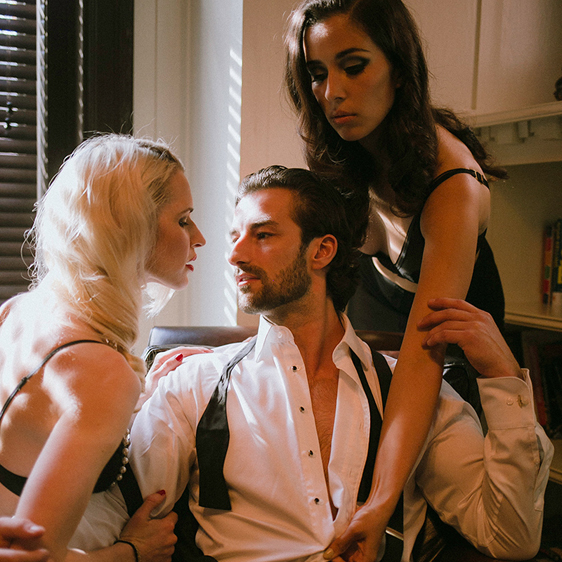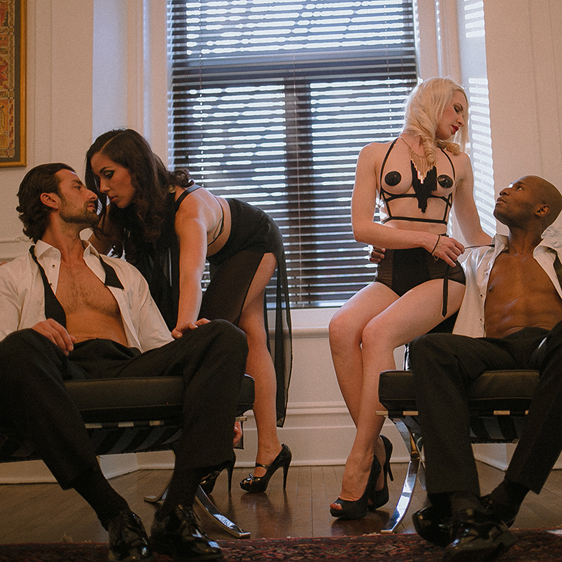 CREDITS: Bal Érotique photos by Karel Chladek.
Origional post here:
http://www.lingerietalk.com/2015/08/11/lingerie-news/edgy-lingerie-label-swings-again-at-montreals-famed-erotic-ball.html