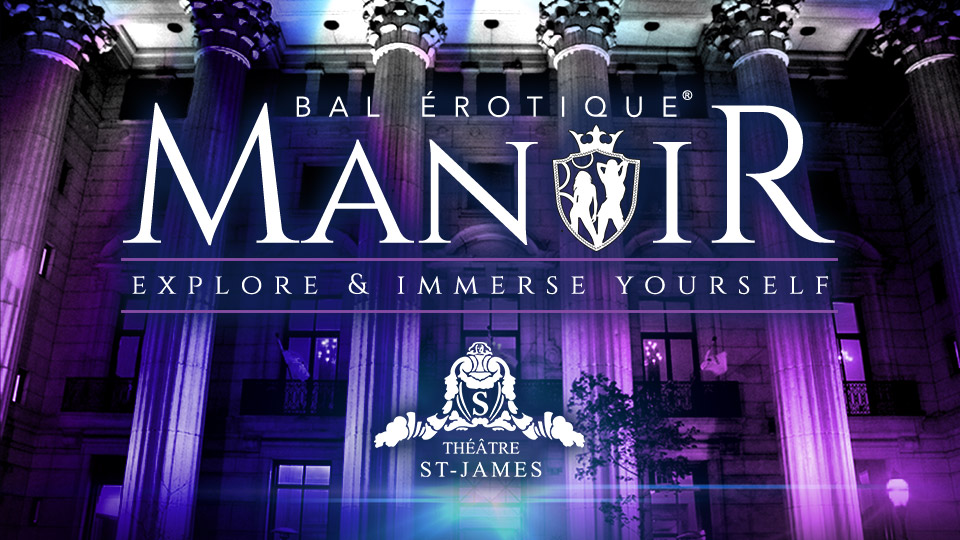 Bal Érotique XII | ANNOUNCEMENT — 2017 EVENT THEME
Ladies & Gentlemen, the information you've been craving to read. Oh, yesss. You've been curiously wondering about this year's Bal Érotique, haven't you? Well, here it is. Feast your imagination on this!
On Saturday, August 26th, 2017, at the lavish St-James Theatre in the Old Port of Montreal…
Monde Osé presents Bal Érotique XII – MANOIR
A brand new concept taking over the St-James Theatre, transforming the iconic venue into an evolving sensual playground. Montreal's very first peep show mansion, where you will be transported into a series of different rooms with different themes, each conveying different experiences to provoke the exhibitionist OR voyeur in you…
Need we say more?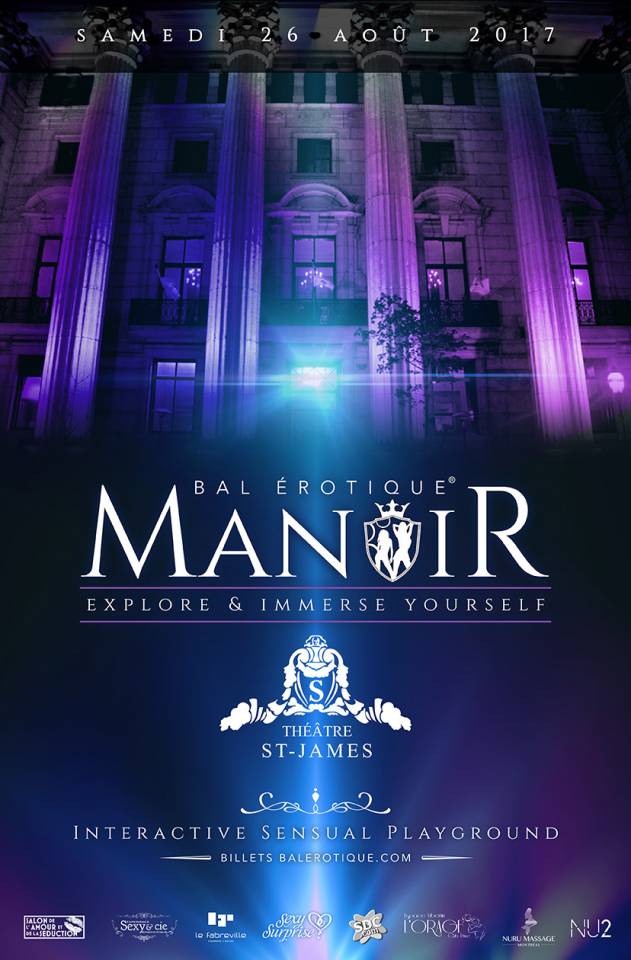 For this special night, sexy playfulness will be of the essence where you will become a prominent character in the making of an absolutely mindblowing experience! The erotic theatre party will then climax in the Bal Érotique ballroom where sex appeal and music will take over…

How will your night end?
IMPORTANT NOTE: Bal Érotique is off premise party, therefore sex is not permitted. We do however encourage you to meet new people, build up a sexual tension, and take the party back to your place after the ball to explore your eroticism to the fullest! xxx
What's exciting about a Monde Osé party, is that it is a special night that allows you to express your sensuality fully, maybe try something new, amongst like-minded people of our community that is always respectful.
Hoping we've aroused you to join us in this unprecedented event for a celebration of Eros – erotic love. Tickets are selling fast, so do yourself a favour and get yours now!
Reminder: Only 500 tickets are available for this year's EXCLUSIVE BAL ÉROTIQUE XII – MANOIR.  Don't delay and take advantage of our Early Bird price of $95 as of right now. Only 122 Early Bird tickets left so act quickly.
Join us. EXPLORE AND IMMERSE YOURSELF IN MONTREAL'S VERY FIRST EROTIC THEATRE PARTY!

Bal Érotique…
Our event has become synonymous with captivating and sexy theatrical entertainment. Like entering a world of fantasy or film. A place that dares you to explore the erotic aspect of your life, in the company of beautiful, fun, like-minded people. For exceptional people: nonconformists and liberated souls who dare spiritual and sexual empowerment.
Designed with the absolute best in music, visuals, opulent decor and performances that Montreal has to offer. You can expect to witness performances by some of the best or newest talents in the world of sensuality or eroticism.
$75 PRESALE TICKETS – SOLD OUT
April 8th – May 26th
$95 EARLY BIRD TICKETS (150 max)
May 27th – June 30th
$120 REGULAR TICKETS (250 max)
July 1st – August 25th
$135 DAY OF THE EVENT
August 26th
$150 AT THE DOOR (if any)
ONLY 122 Early-Bird TICKETS LEFT!

More Information on Bal Érotique 
Monde Osé's Bal Érotique® is Canada's most sophisticated and provocative sexy event designed to celebrate eros and freedom of expression. Offering the best Montreal has to offer in music, live performances, art, and audience participation delivering a truly unique multi-sensorial experience.
Fact: Bal Érotique is the original game changer that uplifted Montreal's sensual entertainment industry in 2005
More to read on the blog
x http://mondeose.com/montreal-monde-ose-bal-erotique-2017/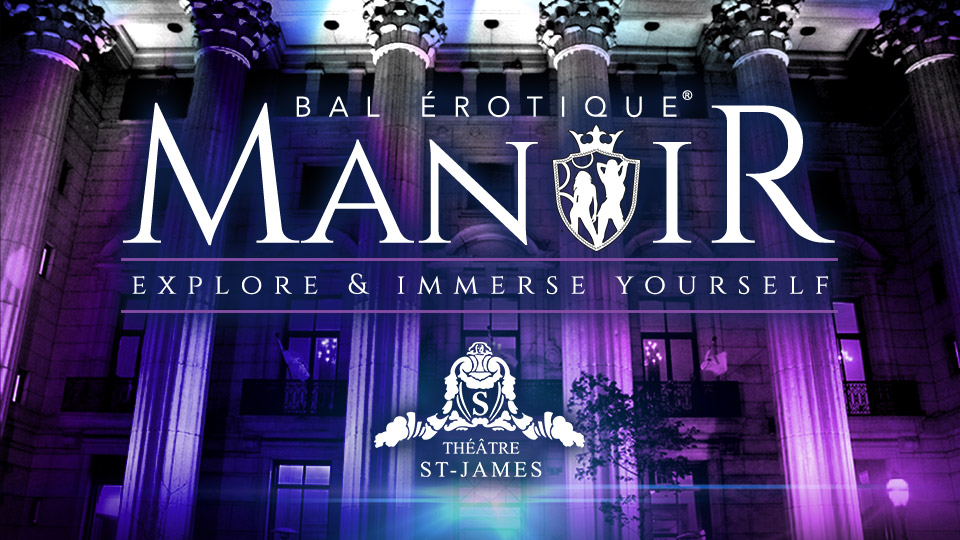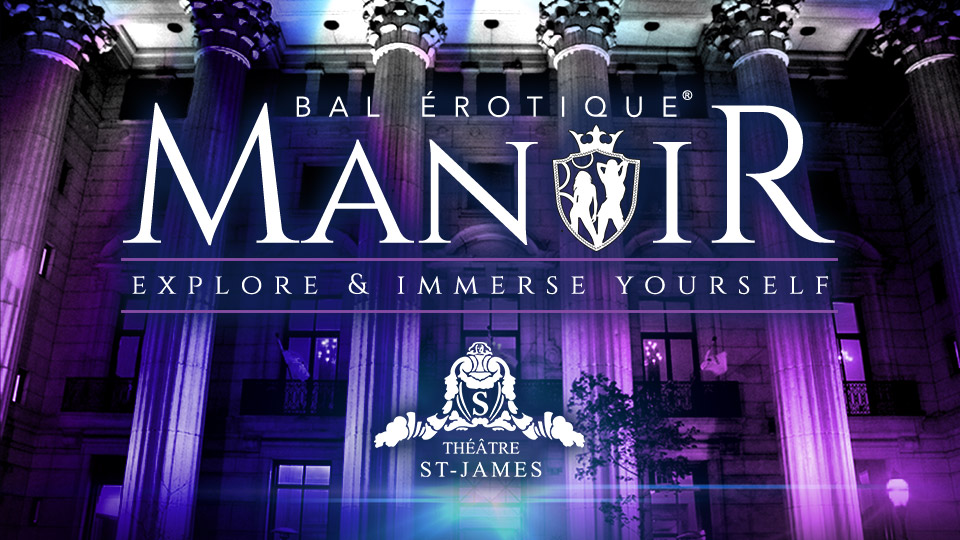 Bal Érotique XII
Saturday, August 26th, 2017
10 PM - 03 AM
St-James Theatre, 265 St Jacques
Montreal





Monde Osé, xxx