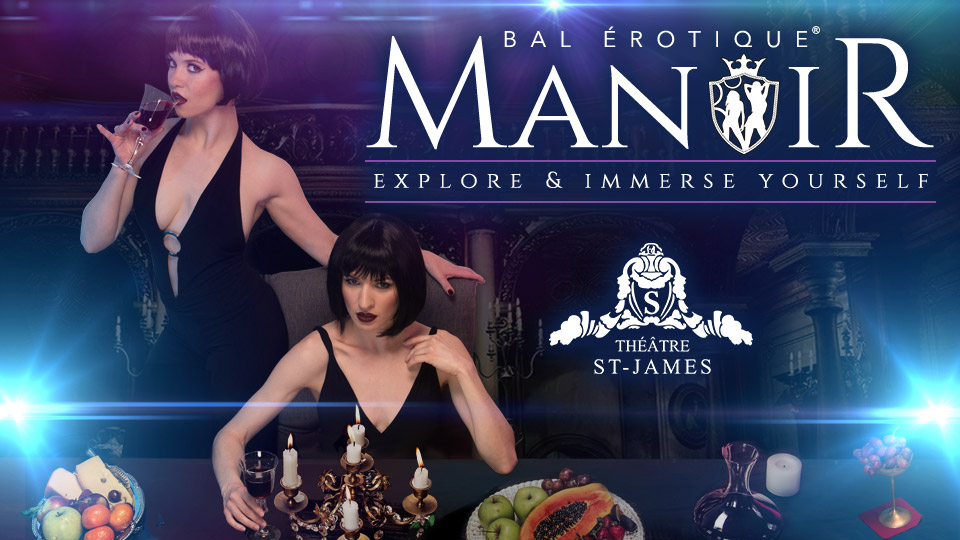 Bal Érotique XII | Montreal's very first EROTIC THEATRE PARTY EXPLAINED
Monde Osé's 


Bal Érotique XII - MANOIR 


EXPLAINED
On Saturday, August 26th, 2017, at the lavish St-James Theatre in the Old Port of Montreal, 

Monde Osé welcomes you to Montreal's very first Erotic Theatre Party, BAL ÉROTIQUE XII – MANOIR.
MANOIR: a brand new concept taking over the St-James Theatre, transforming the iconic venue into an evolving sensual playground. Montreal's very first peep show mansion where you will be transported into a series of different rooms with different themes, each conveying different experiences to provoke the exhibitionist OR voyeur within you… 
AN IMMERSIVE GAME NIGHT 
OF PLAY AND DANCE!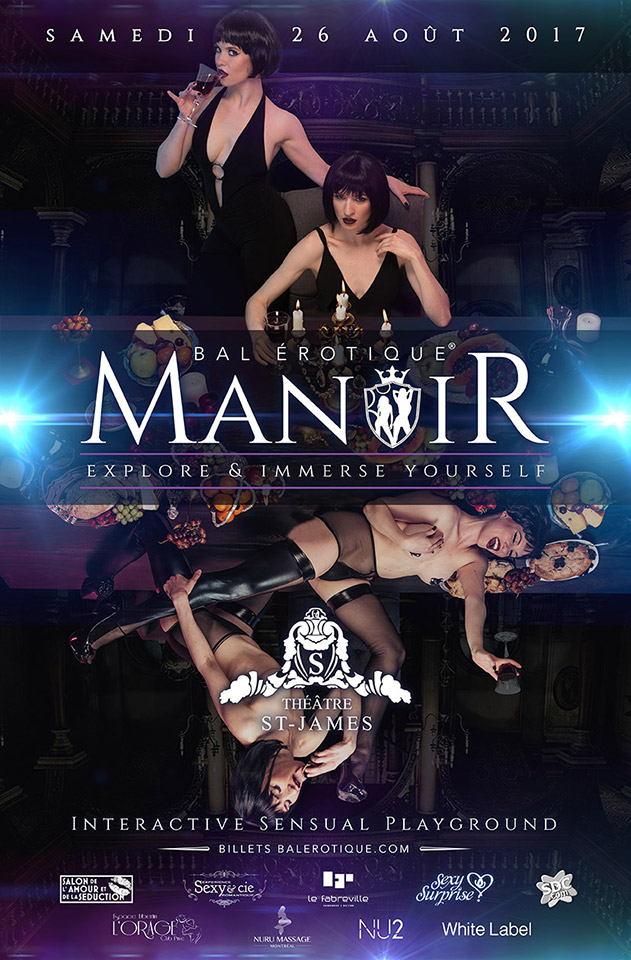 SCOPE OF THE NIGHT
The journey begins at 8 PM during a special cocktail hour that will take place inside a sweet & savoury lounge for a multisensorial preliminary until 11 O'clock.
The lounge will be composed of 4 different rooms where you will be led and entertained by a special mistress, to get familiarised with the program of the evening and acquainted with the other members of our exclusive event. Here, delicious treats will be served by live erotic centrepieces. And IF YOUR LUCKY, you'll get a glimpse inside the vintage erotic movie theatre! 
Moving forward, the night will then unfold into the main ballroom of the St-James Theatre, split up into another 4 different rooms. Here, the main stage of our featured acts, the DJ, the dance floor, the VIP BOOTHS and the BAR will take place.
THE ROOMS 
EROTIC CABARET  
The avant-garde cabaret of nonstop entertainment
KINKY CHAMBER 
The wilder area of our mansion, where some of Canada's fetish icons will be offering tailored experiences to either teach you a thing or two about BDSM, or trigger whatever it is you fancy. Special requests upon requests! 
LOVE LOUNGE
The sensual space reserved for kissing & mingling. 
GAMEROOM & BOUTIQUE
The experiential marketplace hosted by our sponsors, for a pleasure-packed opportunity to play some games, have fun, and perhaps win a few prizes. 
X
BAL ÉROTIQUE XII – MANOIR WELCOMES BOTH SINGLES & COUPLES! Every room has a set of playful characters that you can interact with, for an immersive party night of play and dance! 
Wait no more and reserve your tickets NOW. 
Become a prominent character in the making of an absolutely mindblowing experience! 

UPDATE: LAST CALL
FOR Early-Bird TICKETS!


Ticket price will rise 
from $95 to $120 
on July 1st.

More Information on Bal Érotique 
Monde Osé's Bal Érotique® is Canada's most sophisticated and provocative lingerie party designed to celebrate eros and freedom of expression. Offering the best Montreal has to offer in music, live performances, art, and audience participation delivering a truly unique multi-sensorial experience.
Fact: Bal Érotique was the first event of its kind to uplift Montreal's sensual entertainment industry in 2005
More to read on the blog
Bal Érotique XII | EVENT THEME UNCOVERED
http://mondeose.com/montreal-bal-erotique-announcement/ 
Bal Érotique XII  
http://mondeose.com/montreal-monde-ose-bal-erotique-2017/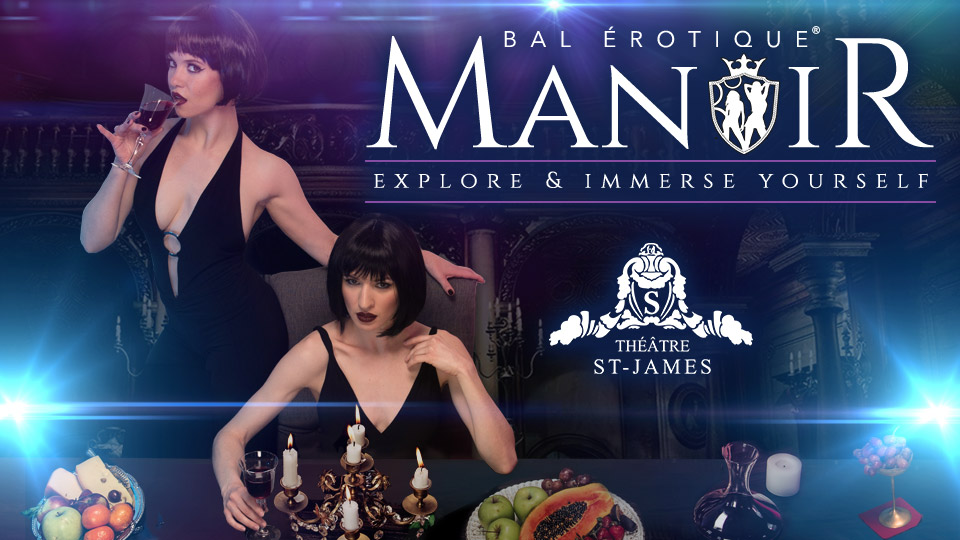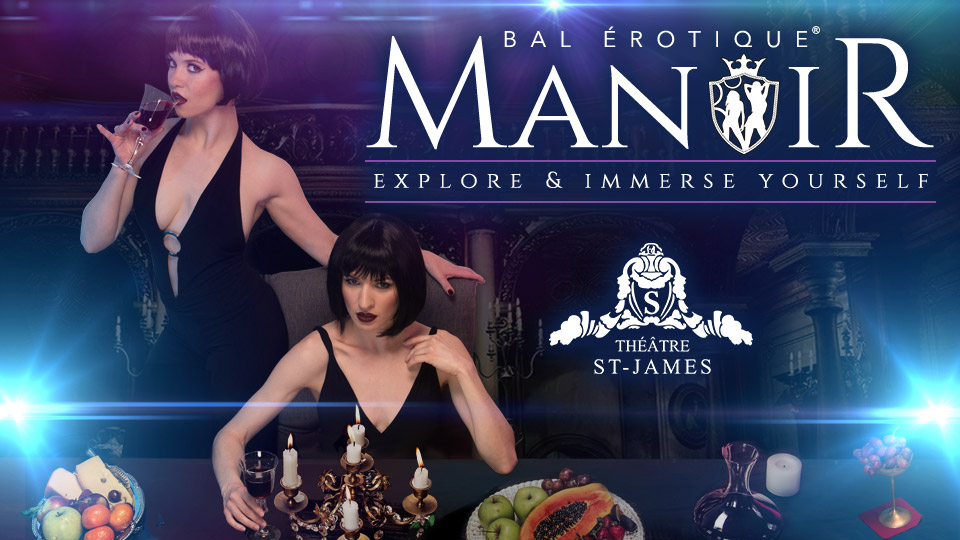 Bal Érotique XII
Saturday, August 26th, 2017
8 PM - 03 AM
St-James Theatre, 265 St Jacques
Montreal





MONDE OSÉ, xxx