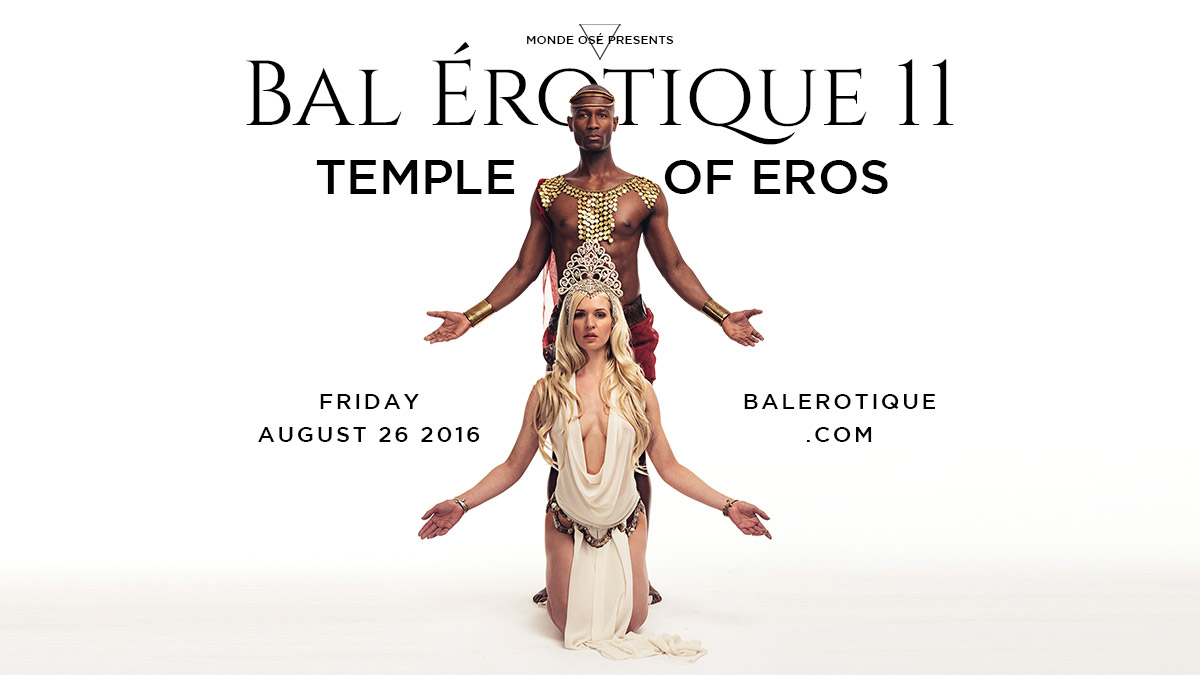 Show Schedule | Last Few 75$ Tickets Left
To the Kings and Queens of Monde Osé,
It is with great anticipation that we await you in the Temple of Eros this Friday August 26th.
Our Priests and Priestesses are ready to take you on a sensual journey of excitement, connection and mystery.
Get ready to experience a night of beauty, power and unity.
Remember that Thursday 11:59pm will be the deadline for regular tickets, after which:
Tickets will be 85$ on Friday, the day of the event, and 100$ at the door.
Tickets are now at the exciting price of 75$
Make your reservation soon to be part of the crowd at the Temple on Friday, August 26th! We do not guarantee any places at the door, and if there is , tickets will be 100$.
---
Here is a sneak peak of the Temple of Eros performance schedule.
This will be without question one of our most beautiful and talented entertainment programs we have ever offered at Monde Osé, in one of our most luxurious settings yet! You do not want to miss it.
Schedule:
9:00 – Doors Open
9:30 – Light of Life
9:45 – Sensual Meditation
11:00 – The Power of the Feminine
Midnight – Hieros Gamos
1:15 – Return of the Goddess
1:30 – Sacred Sex Rising
1:45 – Finale
The Bal Érotique is Monde Osé's Signature event, and has captured the mind and hearts of sexy Montrealers for 11 years.
Temple of Eros is not only an event, but a call for harmonization of masculine and feminine energies through us, for the people of the entire world!
With our intention focused on love, sensuality and fun, we will intend a better world for all of us who want to live in peace, respect and personal freedom.
Join us in this once in a lifetime opportunity
---
Temple of Eros – OFFICIAL Trailer
---