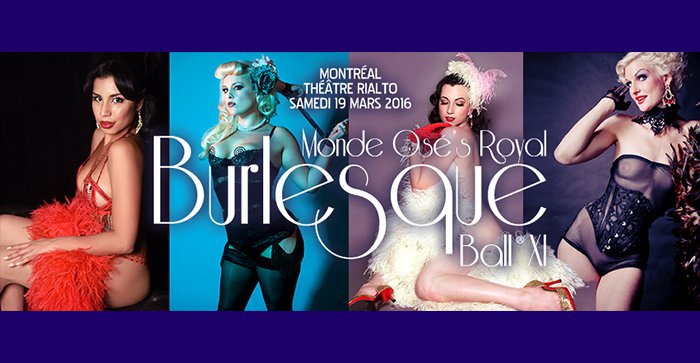 Watch these seductresses in action at the Montreal Rialto Theater March 19
Michelle L'Amour, The International Queen of Burlesque, is waiting to entice you at the Royal Burlesque Ball XI, along with a ravishing entourage including The Lady Josephine, Miss dd Starr and LouLou (La Duchesse de Riere)!
Feast your eyes on these luscious vixens on the center stage of The Rialto Theater at Monde Osé's Royal Burlesque Ball on March 19th!
Who are these delightful dancers, you may ask?
Michelle L'amour

Photo credit: Red Riding Photography
Our Royal Burlesque Ball headliner is Michelle L'amour, one of the hottest performers today.  This Chicago-based starlet has been teasing audiences around the world with her performances in top burlesque festivals and shows like Dita Von Teese's Strip Strip Hooray.  Get to know Michelle L'Amour in this video interview with Frank Mondeose.
Lou Lou La Duchesse de Rière

Photo credit: Andrea Hausmann
Miss Lou Lou la Duchesse de Rière is a sweet seductive performer who has been singing, dancing and acting for over 15 years. She's trained under the tutelage of none other than Michelle l'amour, forming a relationship that helped her grow as a performer. Skilled in knife throwing, Martini downing, and sharp shooting La Duchesse is an exotic force to be reckoned with.
Miss dd Starr

Photo credit: Ruth Gillson

Miss dd Starr grew up in a dance studio trained in ballet, jazz, tap and contemporary, bursting into the Toronto Burlesque Scene in 2007.  Winning Toronto's Strip Search competition in 2008 quickly launched her solo career.  Miss dd has performed in shows and burlesque festivals across North America. Like Lou Lou, Miss dd worked with Michelle l'amour in the past, and will now be reunited.
The Lady Josephine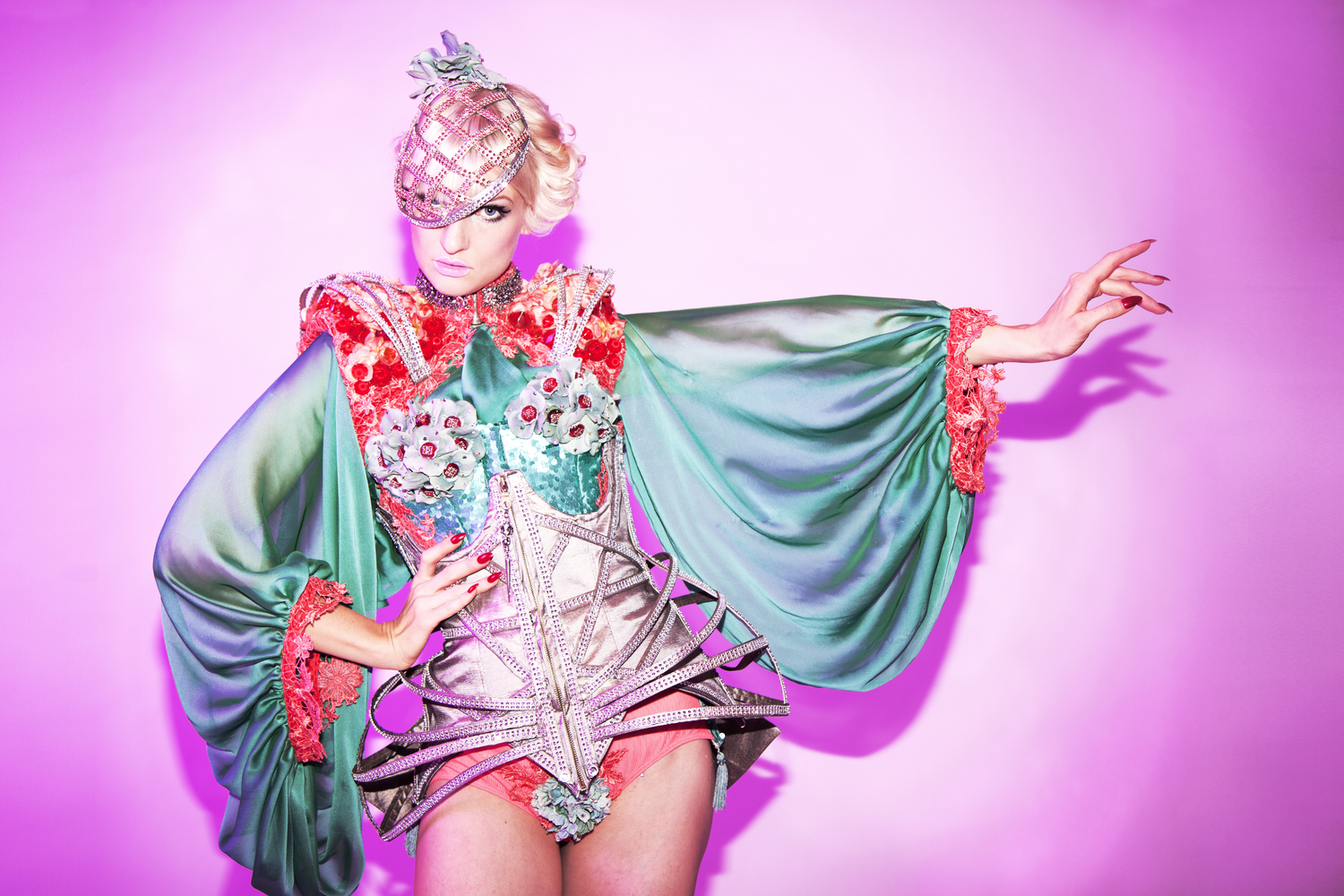 Photo credit: Mary Elam Photography
And presenting our sensational MC, The Lady Josephine, also known as a "Tall Glass of Bad Ass".  Josephine is famous for an award-winning performance style that fuses strong characters with classical dance and mime. She's graced the stages of some of the biggest burlesque festivals across the continent. She also teaches burlesque at her Montreal dance school, Arabesque Burlesque.
Get your tickets here to see these gorgeous gals in action!
Montréal – The Rialto
March 19, 2016
Tickets: $65
VIP Table Service now available at only $480! (LIMITED quantities – first come, first served!)



Check out our other upcoming shows in Toronto and Quebec City!
COMING THIS WEEKEND IN TORONTO!
Toronto – The X Club
March 5th, 2016


Quebec – Le Théâtre Petit-Champlain
April 9
Tickets $35

*3-SHOW Passes also available for $120*
Includes Toronto, Montréal & Quebec shows
Looking forward to seeing you there!
Check out all of Monde Osé's upcoming events here.