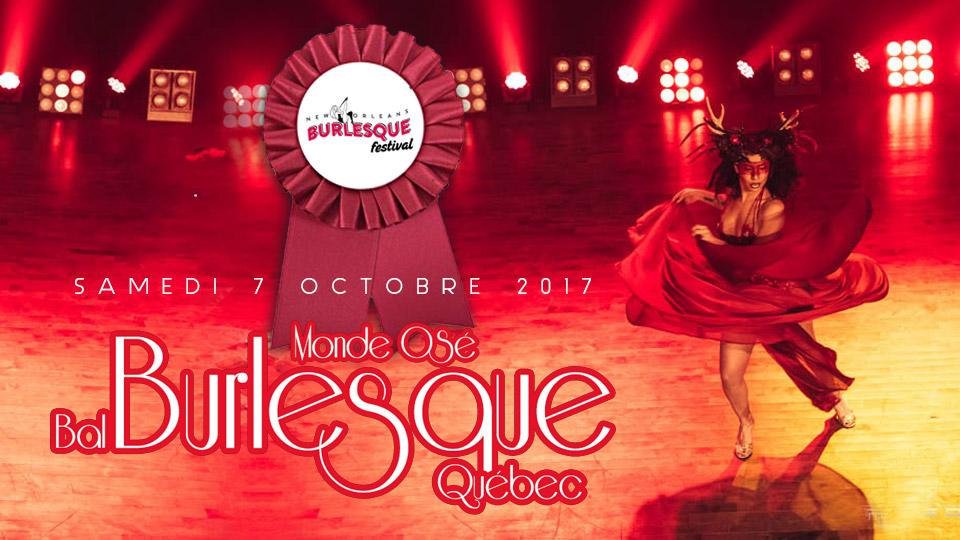 Burlesque Ball Quebec 2017 | FEATURED ARTISTS OF THE NIGHT
Monde Osé ANNOUNCEMENT 
If you haven't gotten your tickets yet, wait till you get a load of our featured artists of the night!

LADIES & GENTLEMEN,
YOUR EXTRAVAGANT HOST: 

DORY LA DRAG
"Anything goes with Dory!"
Facebook | YouTube | @doryladrag
PERFORMANCES BY, SOME OF CANADA'S 
MOST TALENTED STARLETS 

IN BURLESQUE:




THE FOXY LEXXI BROWN
"Sexy, sassy and bad to the brown!"
Website | Facebook  | @lexxibrownofficial
Lexxi is a modern starlet with cruel curves, bewitching facial expressions and a unique style that ranges from a classic pin-up to a dominatrix in latex.
Published by many, she has rocked cabarets and bars internationally and has performed alongside several burlesque icons such as Roxi D'lite and Dita Von Teese.
Now established in Quebec, she has introduced the city to a new genre of nightlife with her company Foxy Night Entertainment, leader of Burlesque events in the old capital.
THE LADY JOSEPHINE
"Montreal's Tall Glass of Bad Ass!"
Website | Facebook  | @theladyjosephine 
Lady Josephine is an award-winning burlesque performer and entrepreneur. She was chosen to compete at the Burlesque Hall of Fame in Las Vegas and was voted in Canada's top ten burlesque performers in 2014.
Known for a performance style that mixes strong characters with classical dance and elaborate costuming, she is a unique and explosive talent in the burlesque world.
She is also the co-founder and director of the Academie Arabesque Burlesque in Montreal.
LOU LOU LA DUCHÈSSE DE RIÈRE 
"A Wild Force to be Reckoned With!" 
Lou Lou is a performing artist from the Mohawk Nation who has been singing, dancing and acting for over 15 years.
Third place winner at the New Orleans Burlesque Festival, this exotic beauty has also entertained stages in Las Vegas, New York, Texas, Detroit and Chicago.
Skilled in knife throwing, Martini downing, and sharpshooting, La Duchesse is a wild force to be reckoned with.
OUR SEXY STAGE KITTEN: 


Q: what is a stage kitten?
A: a stage kitten is a person who picks up costumes and stage props after a burlesque number.
NINA FEATHER 
Facebook | @nina.feather.burlesque
YOUR DJ FOR THE EVENING:
DJ AZYZ BARROW
OUR PARTNERS OF THE NIGHT:
 
BISTRO L'ATELIER
Delicious snacks will be served through the night special thanks to, Bistro L'Atelier

LE KRWN BARBERSHOP 
https://www.krwn.ca/ | Facebook | @krwnbarbershop

TICKETS ARE SELLING FAST
RESERVE YOUR NIGHT NOW!  



Regular price is $45. Price will rise to $55 at the door.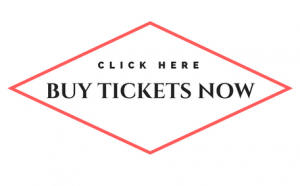 ABOUT BURLESQUE
http://mondeose.com/burlesque-101/

ABOUT THE BURLESQUE BALL 
The Burlesque Ball® is Monde Osé's annual celebration of beauty, diversity, and sensual femininity. It is Montreal's most extravagant event of the year, featuring theatrical tease performances by local and international queens of Burlesque.
MORE TO READ ON THE BLOG
« Burlesque STYLE INSPO & DRESSCODE »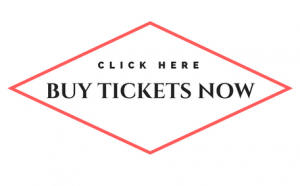 NEXT WEEK: EVENT SCHEDULE + SHOWTIME + "BEST OF BURLESQUE" – Not To Be Missed!
MONDE OSÉ, xxx